New Normal Set-Up
Malayan Colleges Mindanao, A Mapúa School, offers an alternative way to tour the campus from the safety of your own home with MCM's 3D Virtual Tour — a 360° view of the Campus Facilities amidst the New Normal Set-up.
Visit the school virtually with your Virtual Reality Gear and devices! Step through your screen and into MCM's New Normal set-up to get a more detailed look into the safely arranged and sanitized look of the campus . Simply access these facilities through mobile to get a look at the VR feature, and take a look through your available gadgets! 
New Normal MCM Admissions, Registrar, & Treasury Office
The Admissions, Registrar and Treasury Offices are located on the first floor, left wing of the Admin Building. Each area is covered in a secure barrier that ensures no cross-contamination between the client and the personnel. The waiting area is evenly spaced with stickers and signages helping to guide people on the safety protocols that must be followed while inside the building.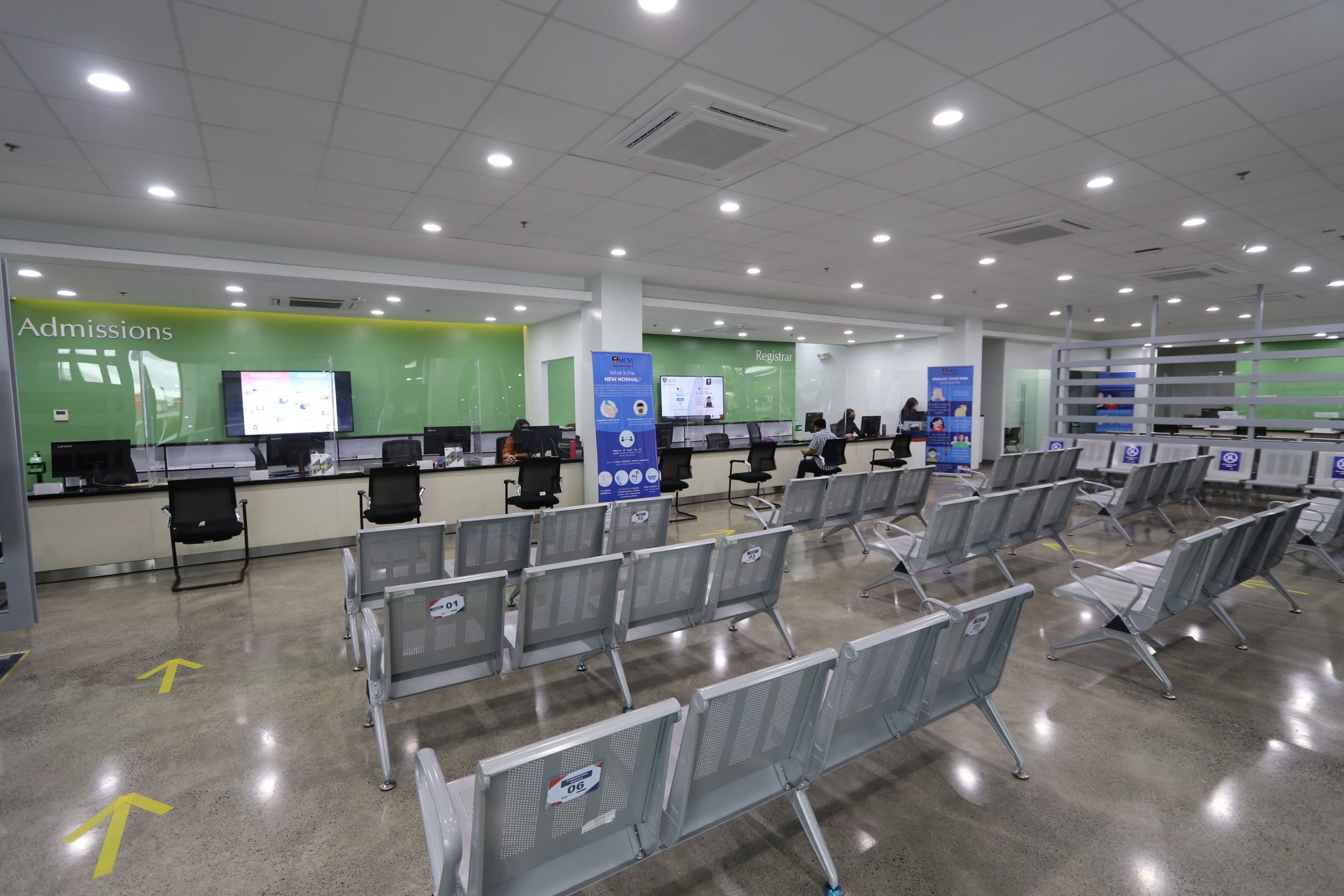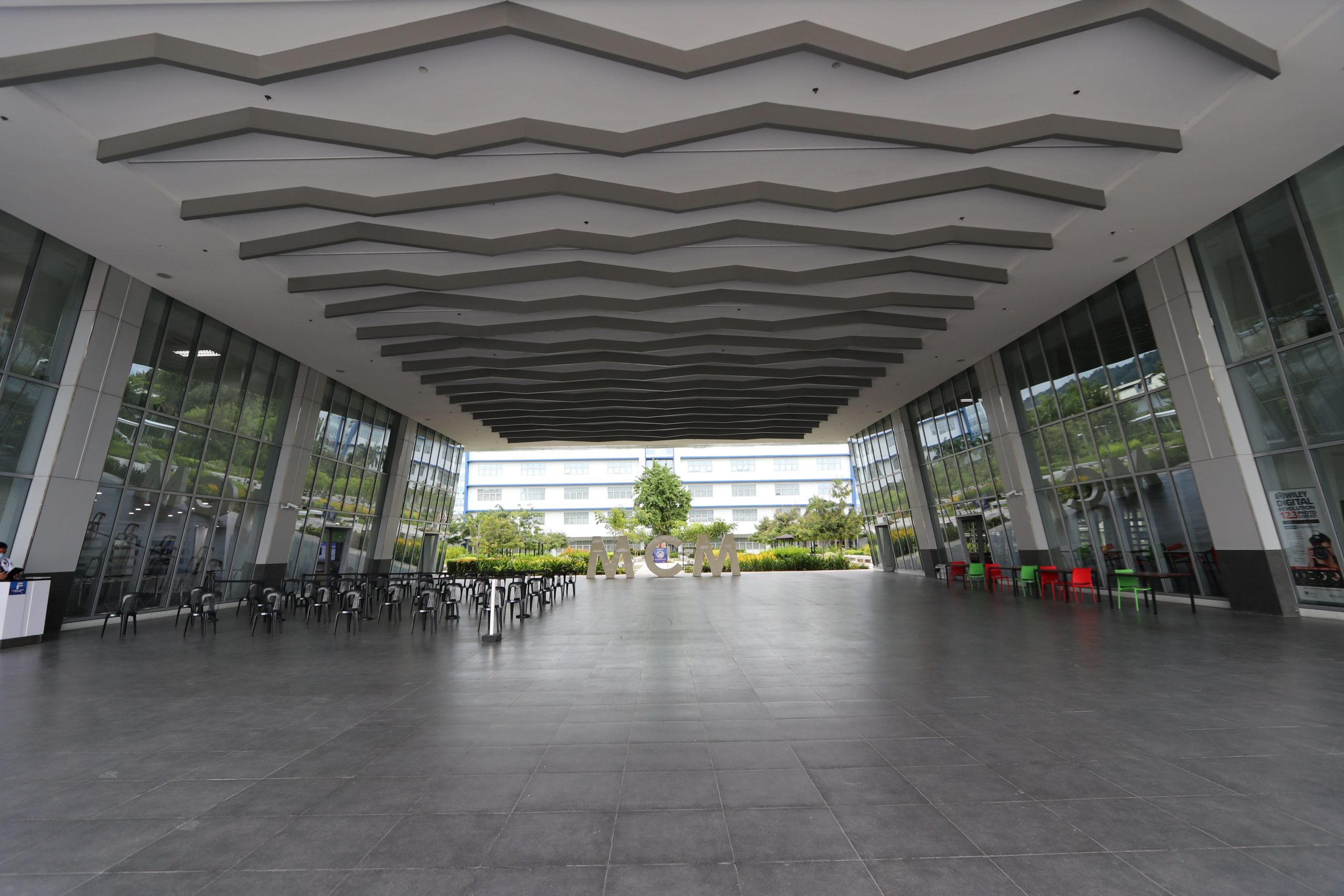 The MCM Plaza is a wide-open space in between the two Admin Buildings. To the side, in front of the Admissions, Registrar and Treasury offices is the waiting area with chairs that are spaced apart according to social distancing protocols.
The New Normal Classroom set-up will be evenly spaced out chairs, leaving a good distance between learners. The air conditioner will not be turned on, but the windows will be opened to ensure for proper ventilation and sanitation.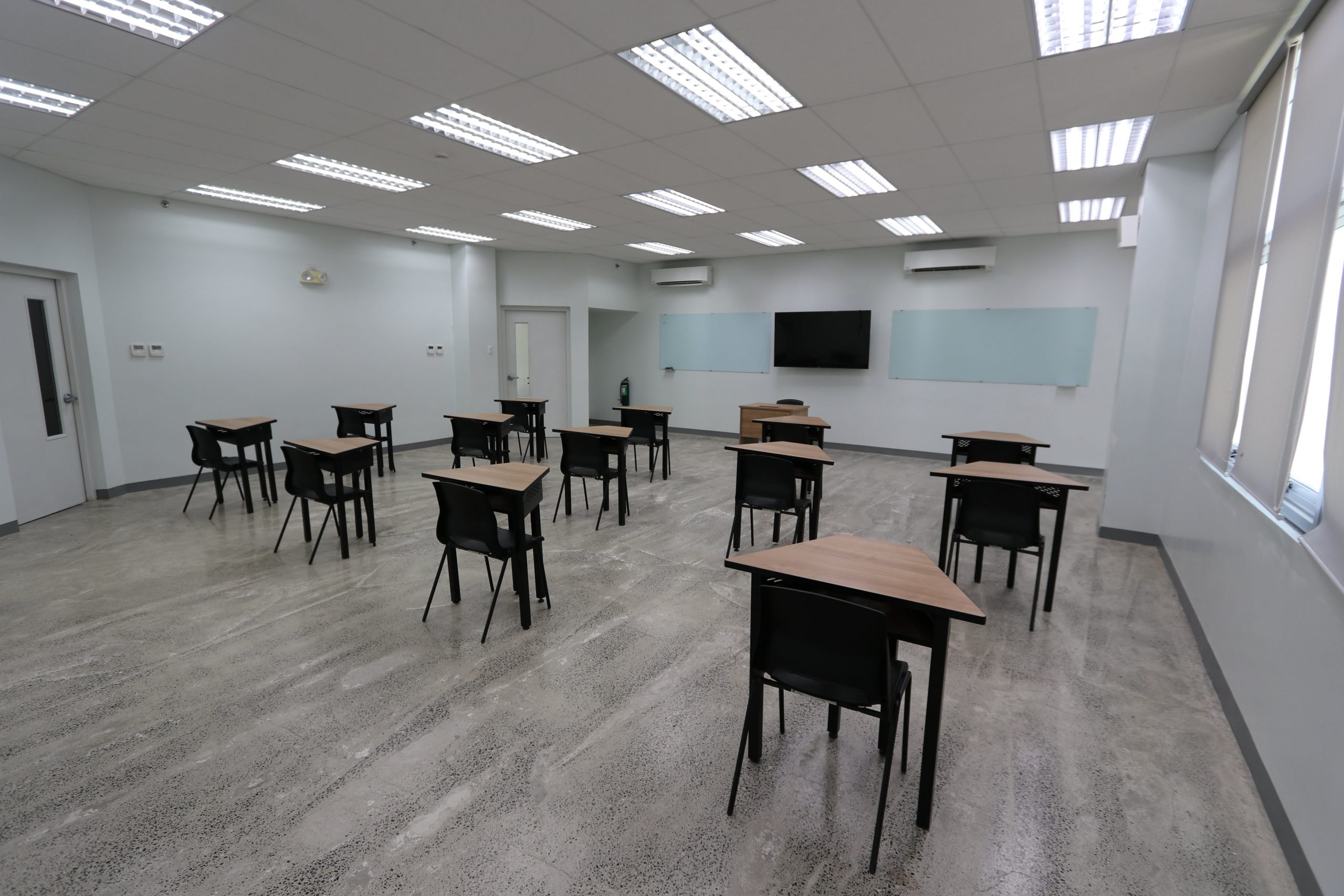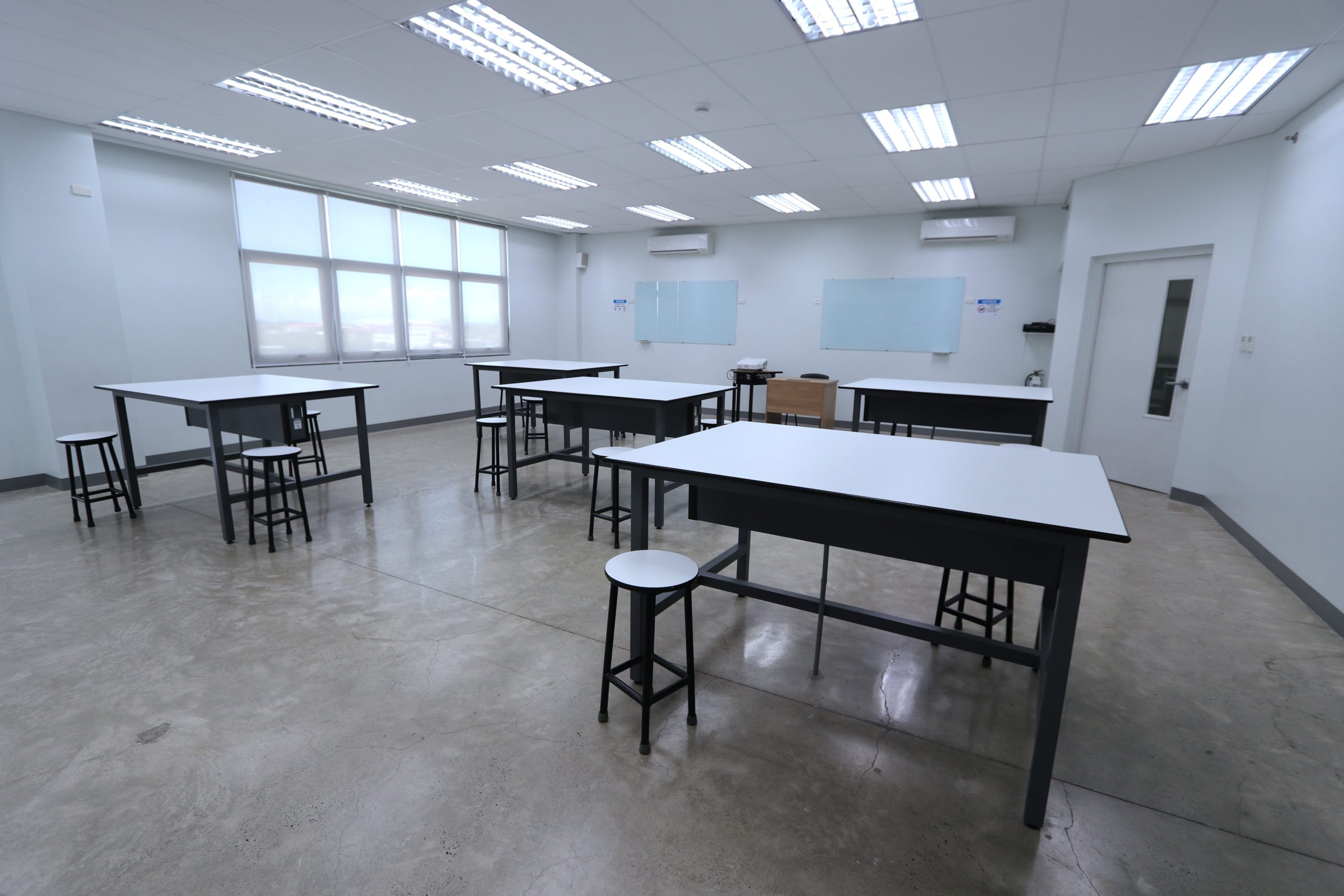 MCM's state-of-the-art laboratories also follow socially distanced set-up wherein the chairs which have been minimized per table and kept at a safe distance from one another. 
New Normal Computer Labs (Mac & PC)
Implemented social distancing and gave space between each computer.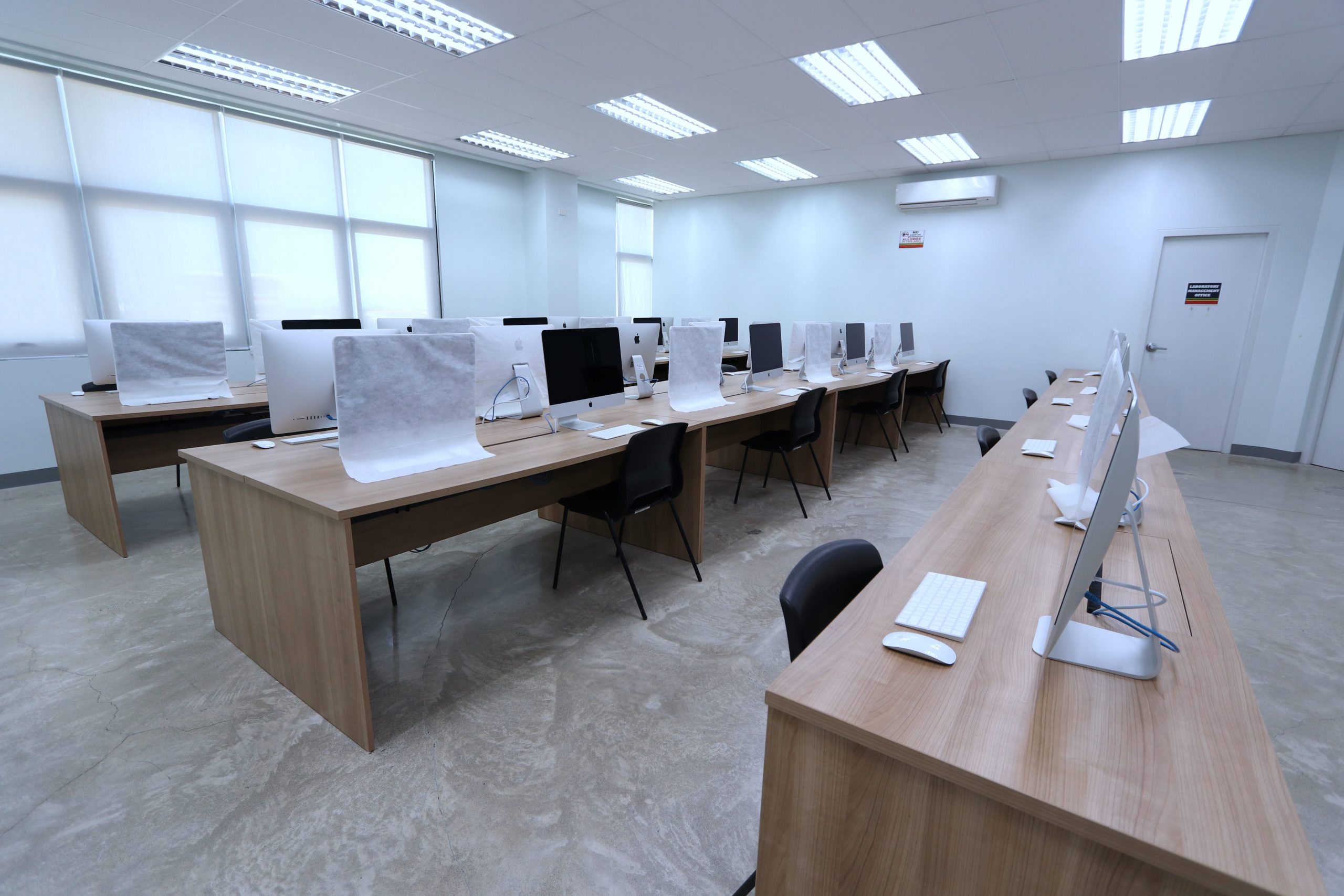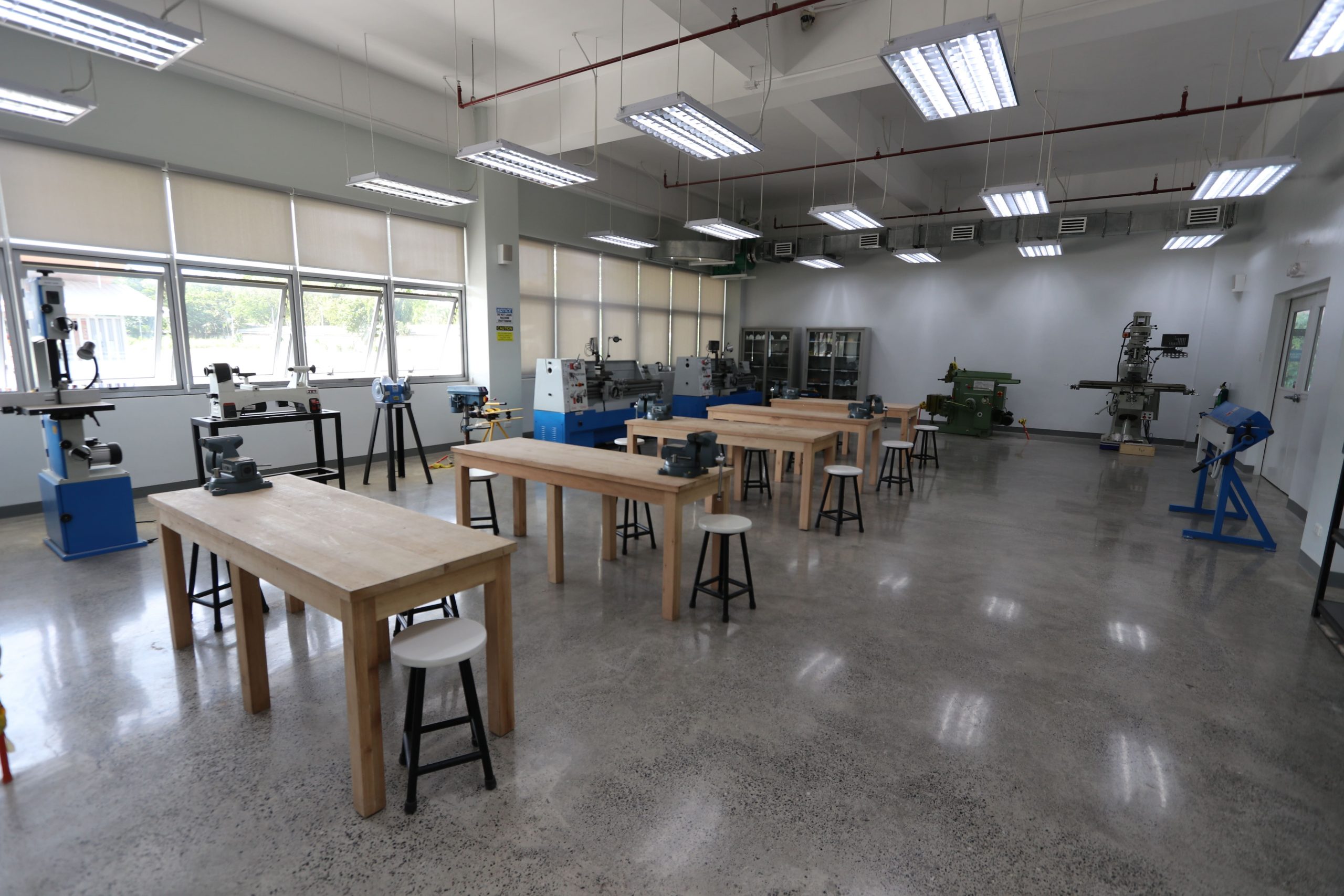 The Machine Shop has also been implemented with socially distanced tables and chairs, with every table occupying only three students each.  Windows are open always for proper ventilation. 
The lab dedicated to the game development of the Entertainment and Multimedia Computing (EMC) program has been properly disinfected and spaced out between chairs. Some spaces have been covered with caution tape so as to indicate that one person is to occupy a two-seater at a time.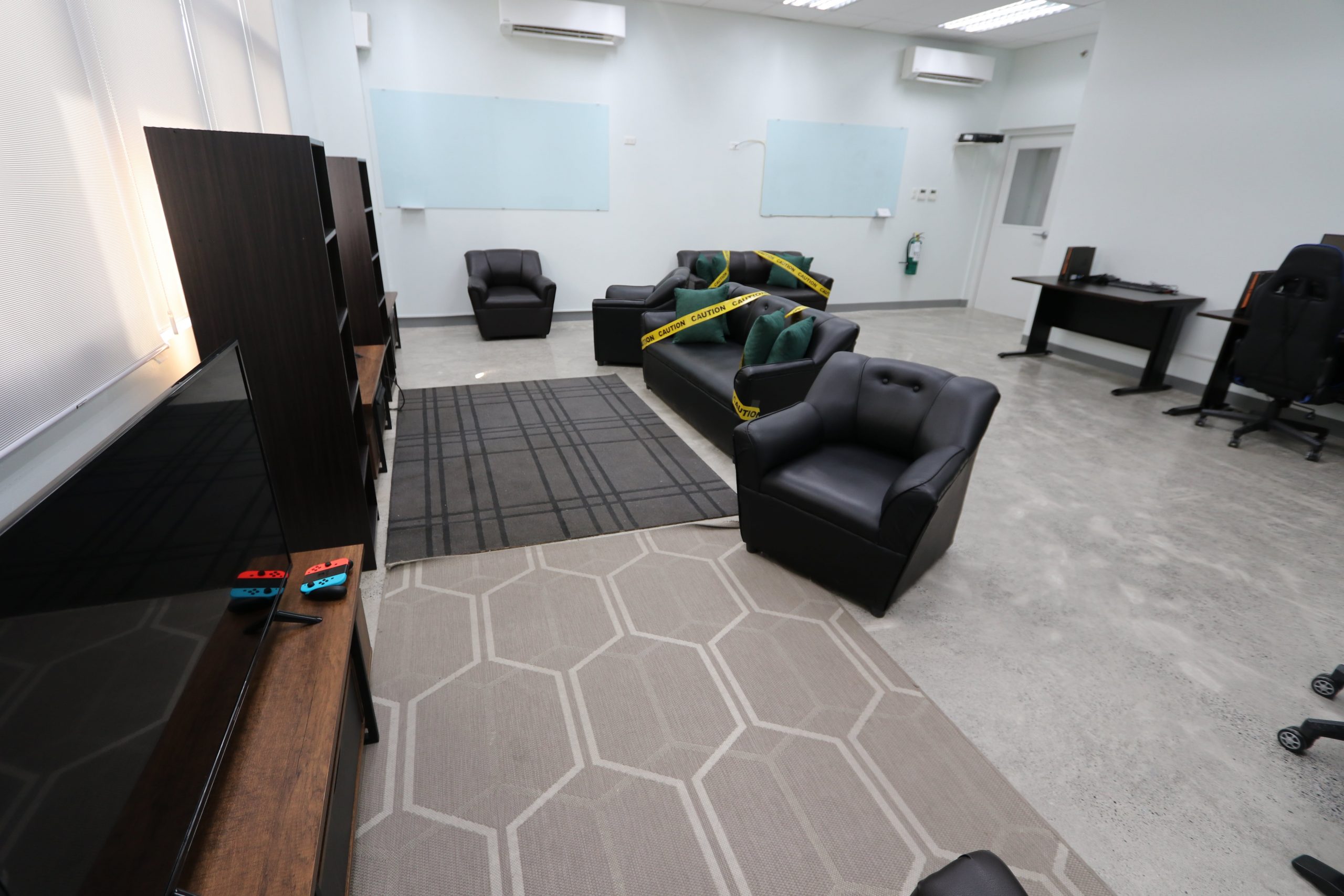 The garden area is situated between the administration building and the school building. It is a walkway area for students to relax or study on the benches or inside of the gazebos. Within the garden and situated in the middle a few feet in front of the Malayan Tree is the sculpture of the MCM Mace, a flame design inspired by Malayan Colleges Mindanao as a Mapúa School representing the best in engineering education in the country based on the designer, Kublai Millan's, comments. He took the school's image of its distinct identity of the Malay people — their strengths, inspirations and creativity — and formed it into the sculpture.