Community Affairs & Outreach
Fostering the Spirit of
Volunteerism
Nothing is more empowering than being able to harness one's talents and skills for the betterment of the community.
At Malayan Colleges Mindanao (MCM), the spirit of volunteerism and civic consciousness among students, faculty, and staff are fostered through the active participation in activities organized by the Center for Service-Learning and Community Engagement (CSCE). These initiatives allow the CSCE to manage and further develop the social responsibility program of MCM by extending its commitment of excellence and virtue to the entire nation through various community services.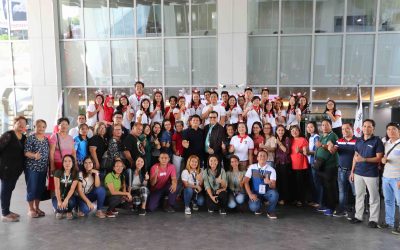 The Project Angel Tree gifts lined up on stage for the children.  Dir. Raymundo G. Agravante, Regional Director of DOLE XI, giving his welcome message.  The distribution of gifts from Project Angel Tree Community Establishments to the children. ...
read more