MCM and Gawad Kalinga Donate Relief Goods to New Israel Barangay in Makilala
News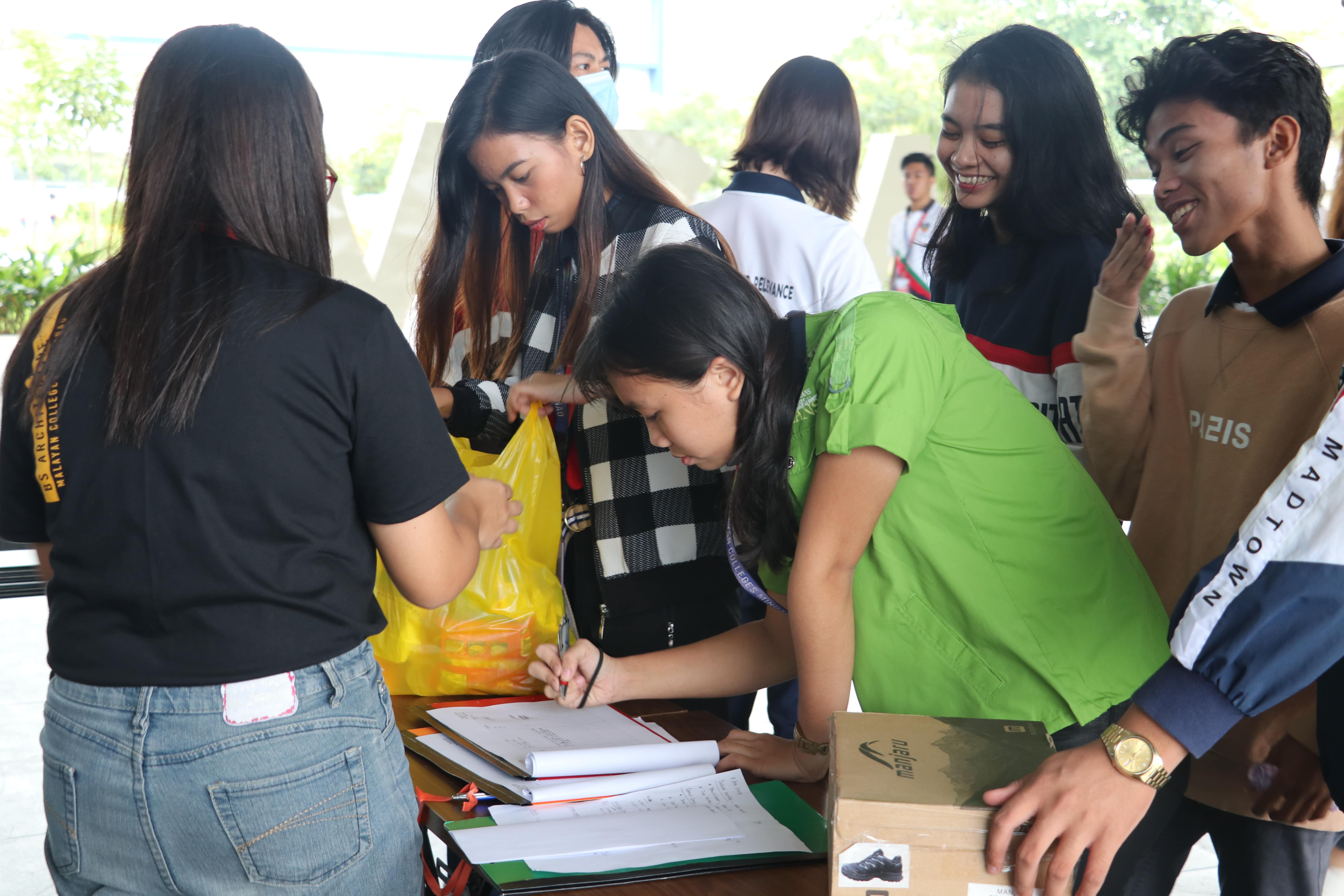 MCM students logging in their donations at the MCM Plaza.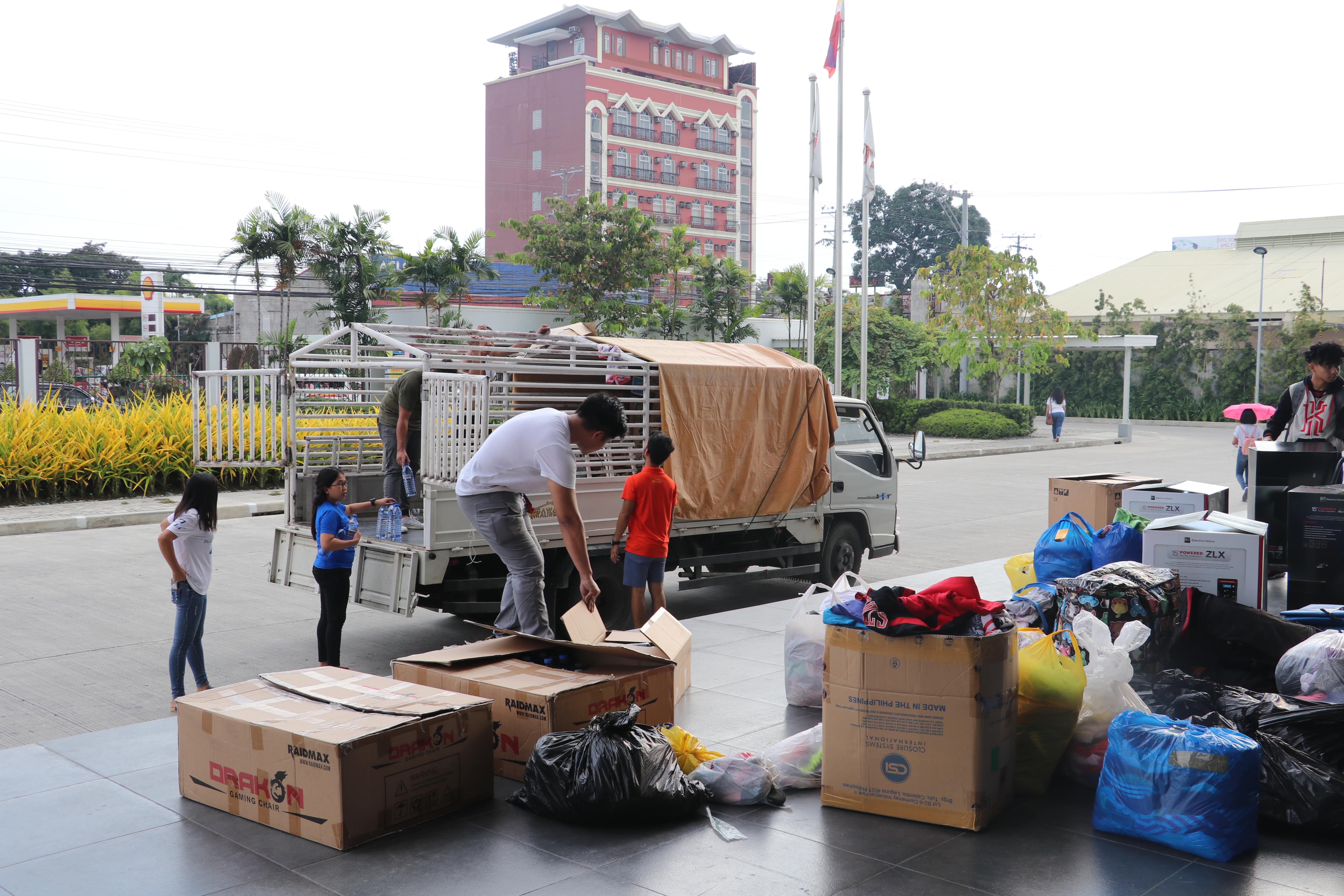 MCM student volunteers and employees loading the GK truck with the donated goods.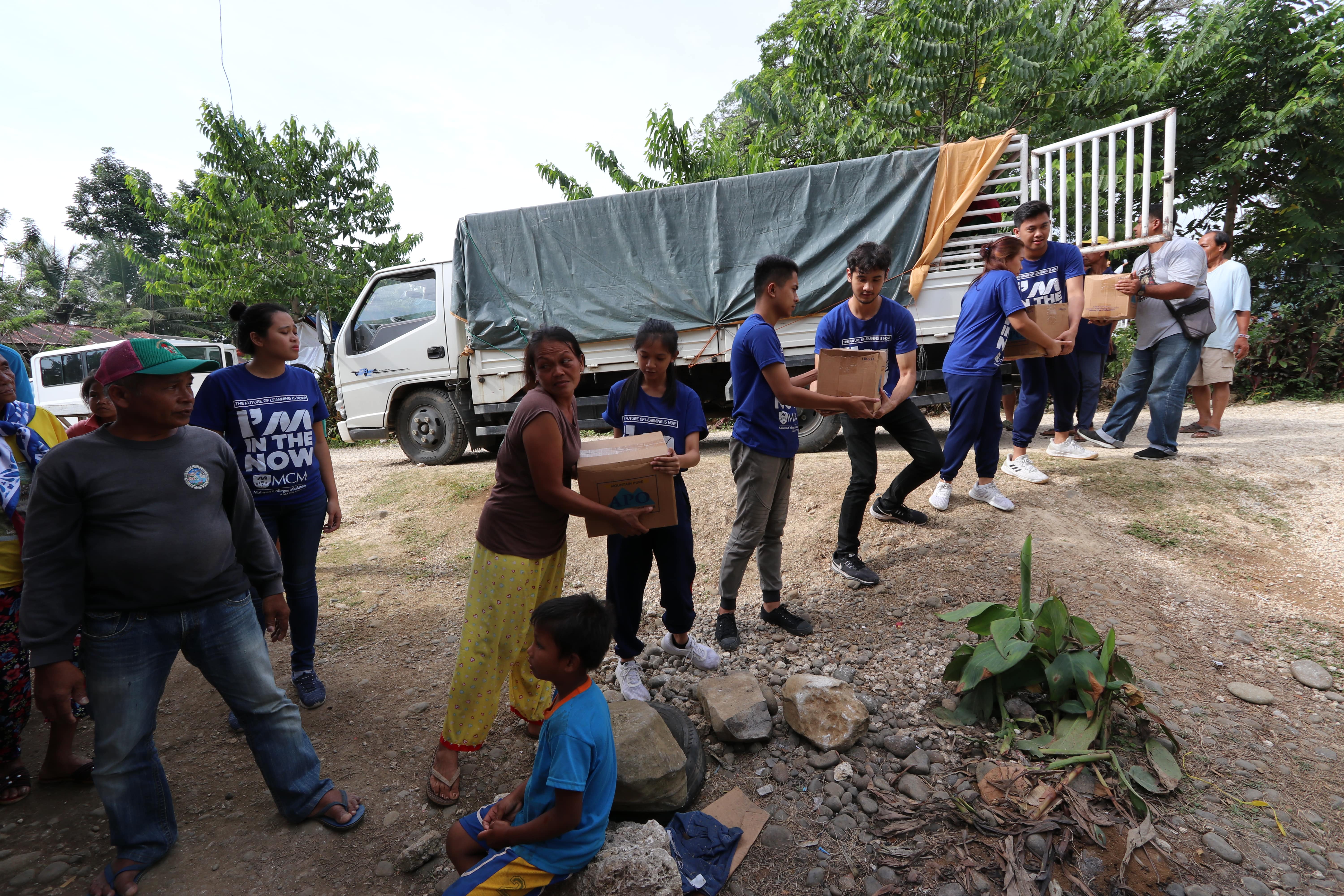 Student volunteers and employees helping distribute the relief goods at New Israel Barangay, Makilala, Cotabato.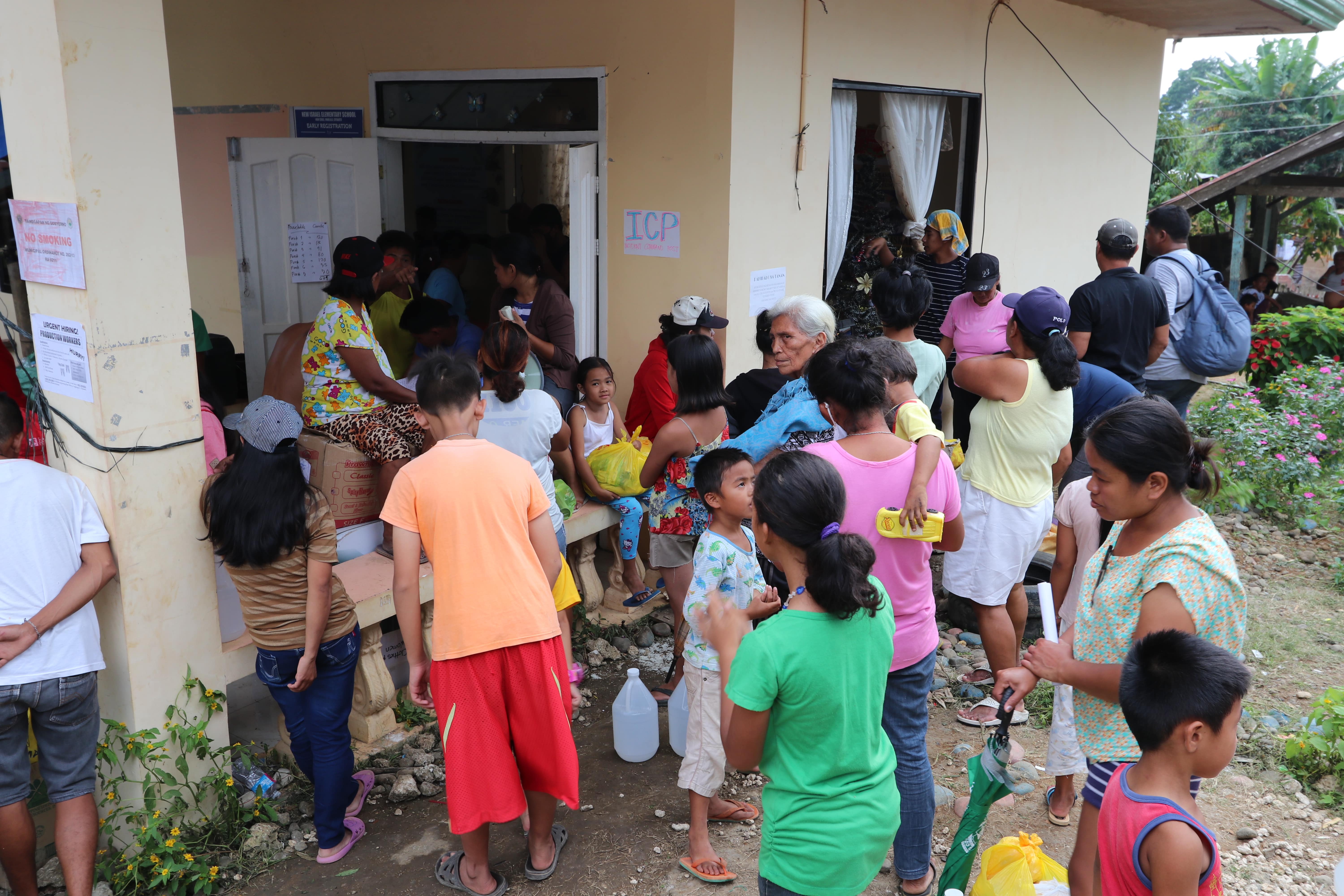 New Israel Barangay residents gather at the Incident Command Post to receive relief goods.
A Helping Hand: Malayan Colleges Mindanao and Gawad Kalinga's Donation Drive for Earthquake Victims
From November 5 – 8, 2019 — Malayan Colleges Mindanao, in partnership with Gawad Kalinga Foundation, conducted a Donation Drive for the families in Cotabato who were affected by a series of earthquakes that had occurred in the last few weeks. Following this, representatives from MCM traveled to the New Israel Barangay at Makilala, North Cotabato to safely deliver the donated relief goods. 
Representatives from MCM were sent to Cotabato to help the Gawad Kalinga Foundation in distributing the donations — several college student volunteers and staff from the Center for Service-Learning and Community Engagement and Corporate Communications Office. 
The volunteers traveled to New Israel, a barangay in the municipality of Makilala who have suffered major damages in their infrastructure and landscape since the recurring earthquakes in October. 
Around 1,350.50 liters of water, over 370 relief packs and several boxes of tarpolines, clothes, diapers and beddings from the combined donations of MCM and Gawad Kalinga were handed out to the various families at New Israel Barangay, Makilala. 
One of the MCM student volunteers, Rex Michael Ugpay, who traveled to Makilala expressed his concern over their situation and hopes that the relief efforts will continue in the area to ensure that communities like New Israel will be able to fully recover one day: 
"Having the chance to interact with the affected people, I can say that it may take them some time to recover from this challenge. As they try to get up from this downfall, I hope that the support will continue to be with them until they will be able to stand up again. With the collective efforts of the people through their willingness to send help, it has been a wonderful humanitarian movement knowing that concern towards our fellow countrymen are still existent and I hope that this kind of spirit will stay forever." — Rex Michael Ugpay, 2nd Year Chemical Engineering Student
The damages that had been sustained in the aforementioned areas were due to the series of earthquakes that occurred on October 16, 29 and 31 at magnitudes of 6.3, 6.6 and 6.1 respectively. 
The MCM Donation Drive was an endeavor spearheaded and collaborated on by Malayan Colleges Mindanao and Gawad Kalinga Foundation – under MCM, the following programs and organizations that participated were Red Cross Youth, Center for Guidance and Counseling, College of Engineering and Architecture, College of Arts and Sciences, and the College of Computer and Information Science.