MCM's Plastic Pitch-In Drive: Reuse, Reduce and Help Make a Move
News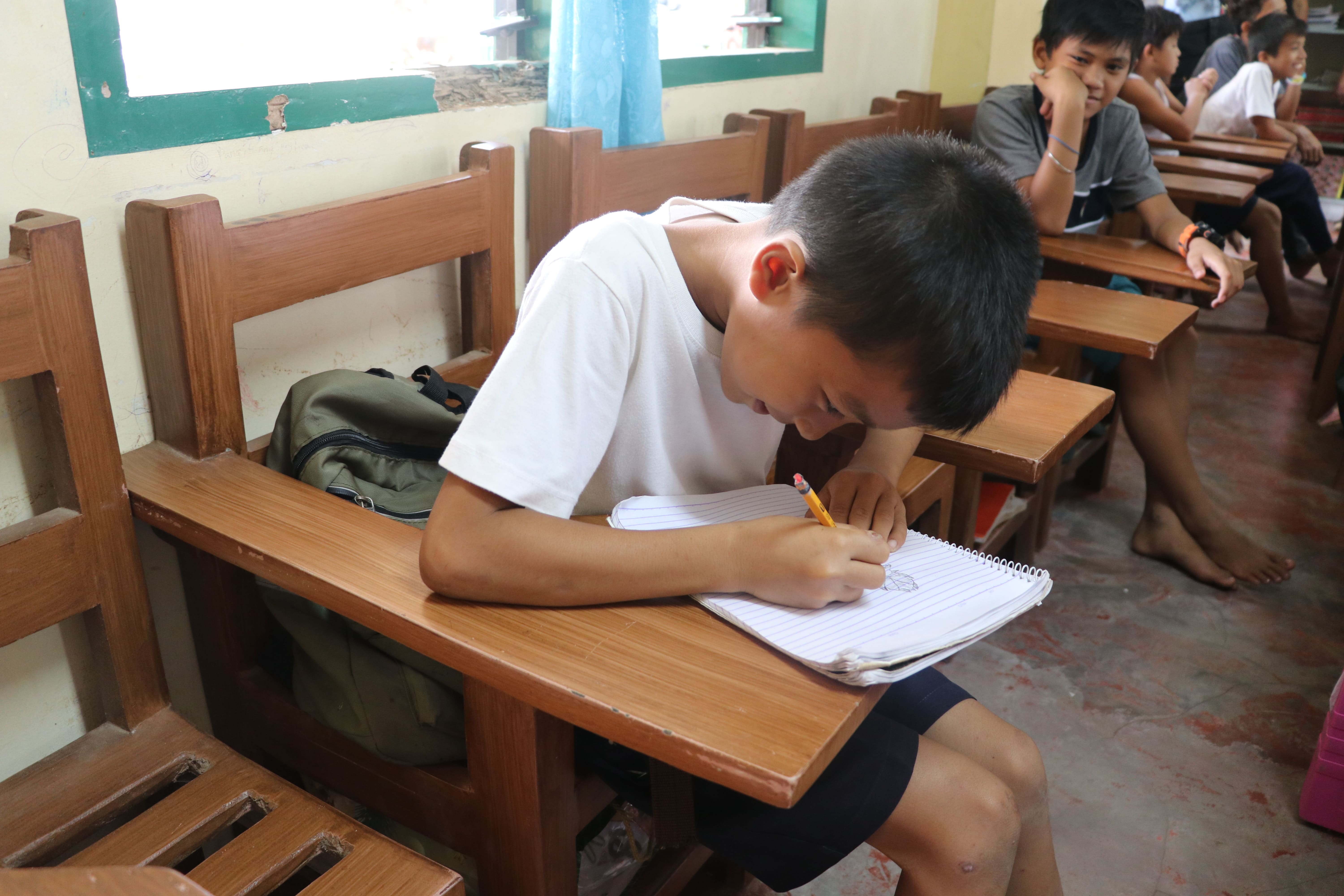 MAES student drawing in his notebook on his new armchair.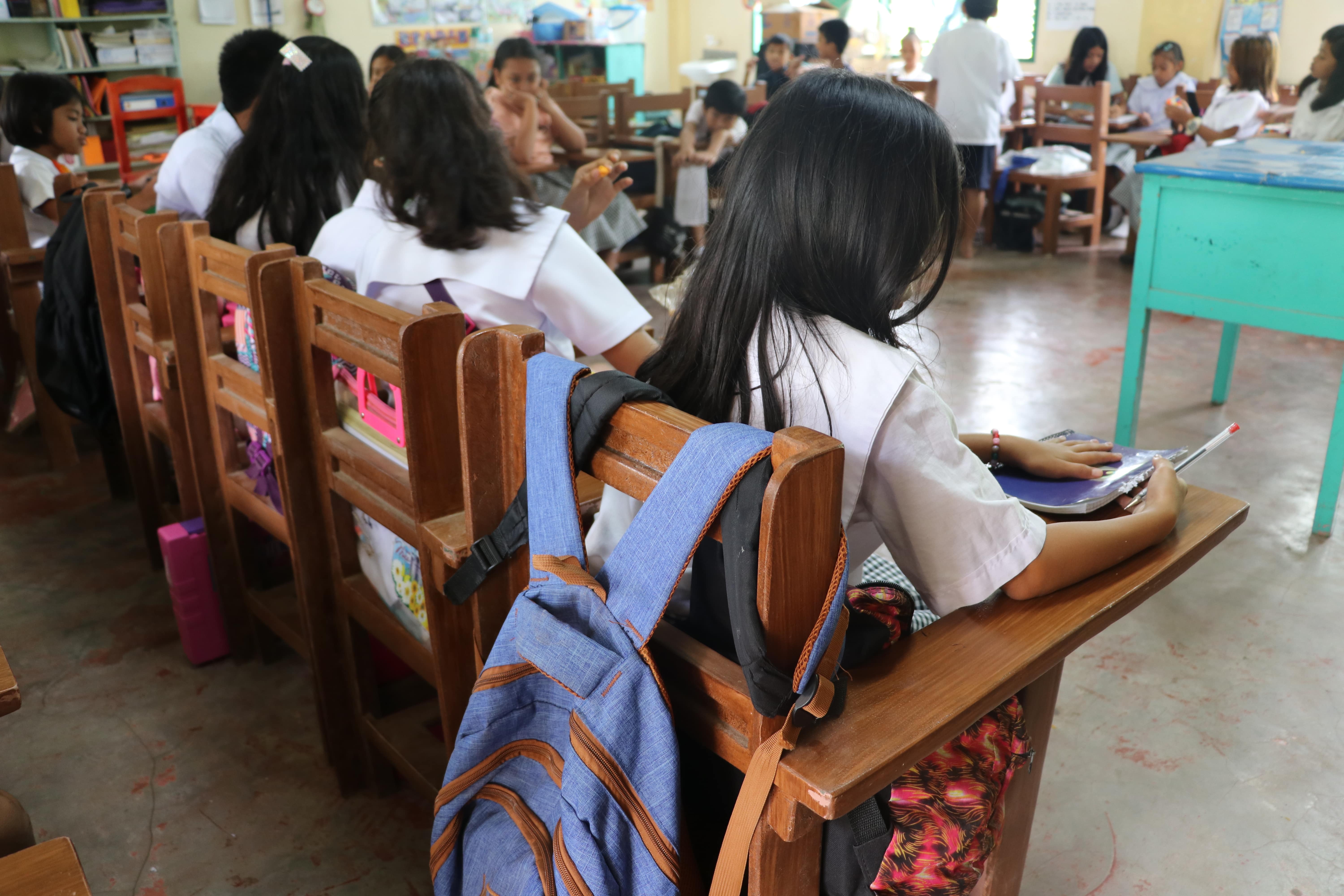 MAES students sitting in a row during class time.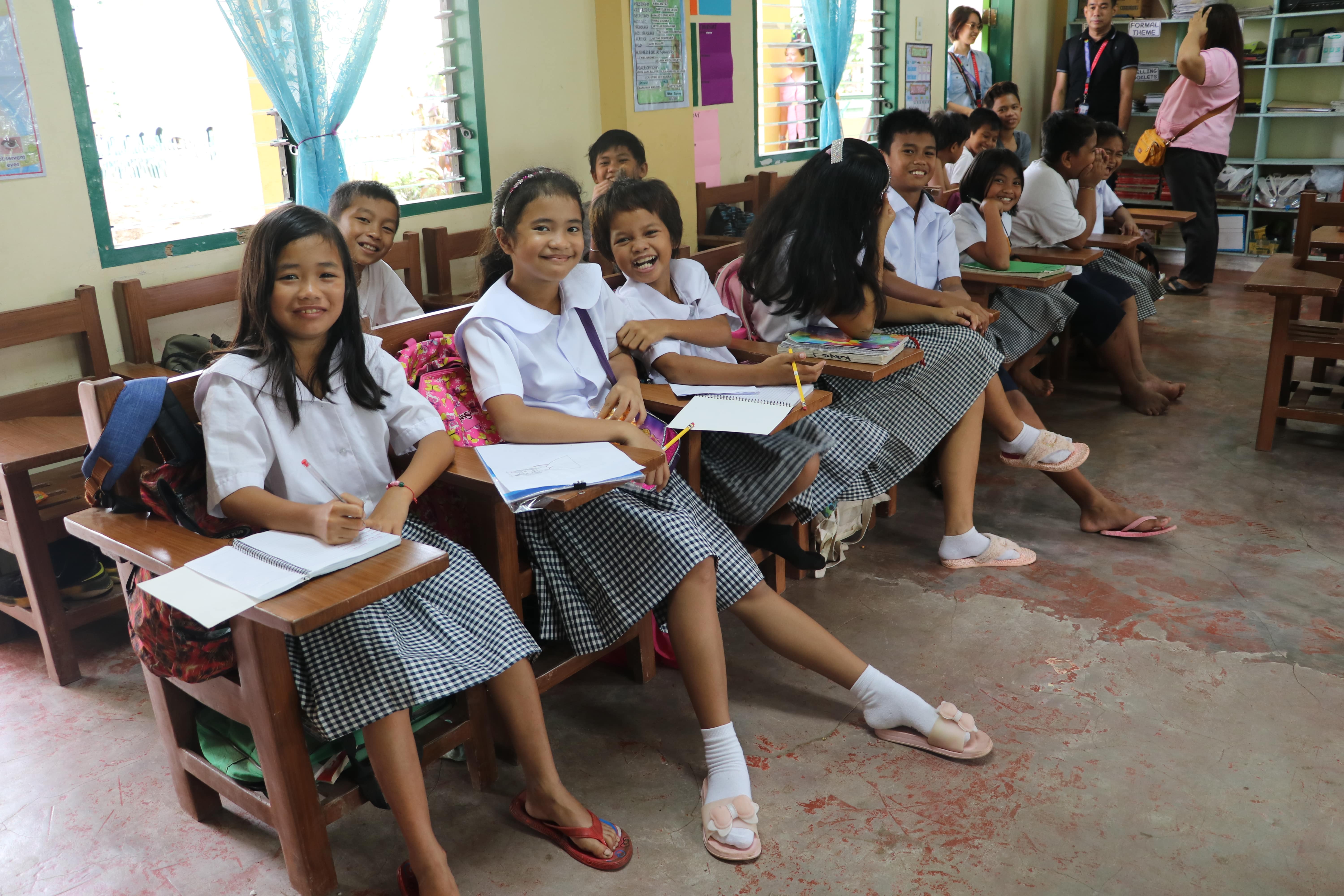 Students smiling for the camera on their new plastic armchairs.
MCM students bringing their plastic trash to the Playcourt for the Plastic Pitch-In Drive.
MCM Students lifting bags of recyclable plastic over to the Pitch-In pile.
Plastic Pitch-In: MCM's Advocacy in Helping Our Environment
In partnership with the Winder Recycling Company and the Petro Energy Resources Corporation; MCM urges its students, faculty, and staff to donate their single-use plastics to the Plastic Pitch-In Drive in order to properly recycle them for the better use of other communities and to further contribute to MCM's advocacy in helping the environment. One of these communities is the Matina Aplaya Elementary School where MCM donated approximately one-hundred armchairs that were converted from the plastic wastes pitched-in from the MCM Community – though it does not stop there as the drive to recycling our plastic trash continues in more upcoming Plastic Pitch-In drives. 
Over three months since the turnover of the recycled plastic chairs to Matina Aplaya Elementary School, and the students and teachers have shown their gratitude and interest in our advocacy for recycling plastic waste. Two Grade Five classes were given the first batch of plastic chairs – that being Mt. Pinatubo and Mt. Taal. We interviewed the moderators from both classes and gathered that the chairs have helped them greatly in giving more comfort, safety and knowledge about recycling plastic to their students. Ms. Adeline Espiloy, the moderator of Mt. Pinatubo, shares that since receiving the chairs they've taken to collecting their own plastic at the school and saving it for future projects like Plastic Pitch-In. 
She also mentions that, in comparison to their previous tables and chairs, the new ones do not take up so much space in a class where there are at least forty-five of them. Ms. Jane Delfinado, the moderator of Mt. Taal, also commented on the chairs' sturdiness and how this is ideal in keeping the children safe from potentially falling along with their chairs when they move around too much, as was the norm when they had lighter plastic chairs.
The last run for Plastic Pitch-In has proved to be successful in providing those in need with sturdier and long-lasting armchairs, but the advocacy doesn't end here. The school principal and several of the faculty have expressed their hope for more tables and chairs to be provided for the teachers and Kindergarten students. The principal of Matina Aplaya Elementary School, Mr. Ronaldo L. Seras, Ed, D. says that the teachers would much prefer if there were property-owned standby chairs rather than the personal chairs that the parents would bring for their kids. These standby chairs would be better for them to use and learn to share with, as they would constantly fight for ownership over their personal chairs. There are twenty-five Kindergarten classes and forty-five students in each who are in need of sturider chairs to keep them safe, make them comfortable and help them learn. 
In order to make this a reality, the project still requires an abundance of single-use plastics to convert into chairs and tables. The Winder Recycling Company is in charge of the conversion and has shared that each chair requires at least 30 kilograms of plastic. Last Plastic Pitch-In run of 2018 – 2019 accumulated an estimate of 2000 kilograms of plastic that were then converted into one-hundred armchairs. Matina Aplaya Elementary School has joined in the collection of plastic by creating a segregation area in their school along with donating any unsalvageable plastic armchairs. 
Our next Plastic Pitch-In will be on November 15, 2019 from 9am to 3:30pm at the Malayan Colleges Mindanao Playcourt. You may also drop off your plastic at Matina Aplaya Elementary school, a satellite collection area they've established for those who wish to donate to the Plastic Pitch-In drive. You may look for Ms. Flodivina Elago, point-person for that area.  If you have any plastic waste, consider donating it to our cause before throwing it away; because you won't just be helping the environment, you'll also be giving aid to those in need. 
The Plastic Pitch-In Project is a result of MCM M.O.V.E (Malayans on the Move to Value the Environment), an initiative under the NSTP (National Service Training Program) Department of Malayan Colleges Mindanao.