World-Class
Mapua Education
Right Here in Davao City
Known as the Philippine's seat of technological education excellence, Mapúa Institute of Technology (MIT) is further extending its tradition of excellence in Mindanao, occupying a 2.3-hectare land along Gen. Douglas MacArthur Highway, beside Matina Town Square in Matina, Davao City.
Malayan Colleges Mindanao (MCM), a Mapúa school, is a subsidiary of Malayan Colleges Inc. (MCI), was recently incorporated with an authorized capital of P650 million and a paid-up capital of P462.5 million.
MCI, which is under a Yuchengco-led holding company for the group's business in the educational and technology sector, iPeople, Inc. (IPO), has two other wholly-owned schools: Malayan Colleges Laguna and Malayan High School of Science.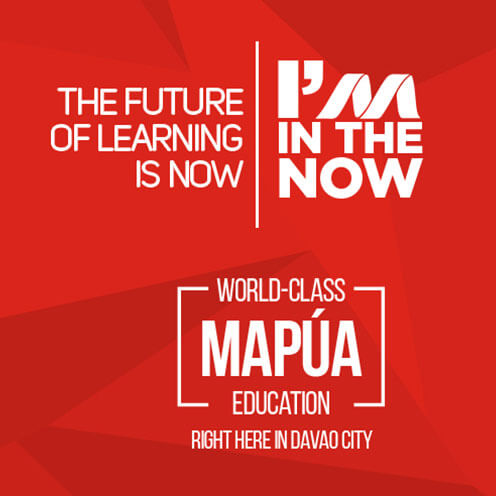 Learner-Centered Outcomes-Based Education
Transforming Students to become globally compettitive professionals is at the core of MCM's vision. Through learner-centered, outcomes-based education (LC-OBE), MCM commits to ensuring that student learning is focused on attaining industry standards through clearly defined outcomes. Through LC-OBE, MCM students have acces to personalized learning so they can performed thier best and achieve thier academic and personal goals.
Effective Learning Spaces
By fusing innovative physical learning spaces and digital learning environments, MCM equips its students with real-time access to learning resources and an inspiring environment to study, learn, and collaborate with thier peers. Acces to wifi inside the MCM campus, topped with cutting-edge learning facilities and resources and robust digital learning management system, support students in achieving optimun cognitive performance.
The academic excellence that Mapúa is known for is embedded in MCM's DNA. MCM dedicates to bring to Mindanao the world-class Mapúa education that produces graduates that are highly preferred by industries here and abroad.