Malayan Colleges Mindanao (MCM), a branch encompassing Mapua University's technological and academic excellence in Mindanao, has occupied a 3-hectare land area along Gen. Douglas MacArthur Highway, beside Matina Town Square in Matina, Davao City.  The school officially began operations on July 2, 2018, and was followed by its official inauguration ceremony on July 7, 2018, inaugurated by President Rodrigo Roa Duterte and graced with the presence of Mayor Inday Sara Duterte; YGC Chairperson, Mrs. Helen Yuchengco-Dee; Mapua President, Dr. Reynaldo Vea; CHED Chairman, Dr. J. Prospero "Popoy" E. De Vera III, and Malayan Colleges President and Chief Executive Officer, Engr. Dodjie Maestrecampo. 
MCM has built a community of competent and innovative leaders who possess attributes that make them globally competitive and locally in-demand, distinguishing itself from the rest through these important facets in its educational system: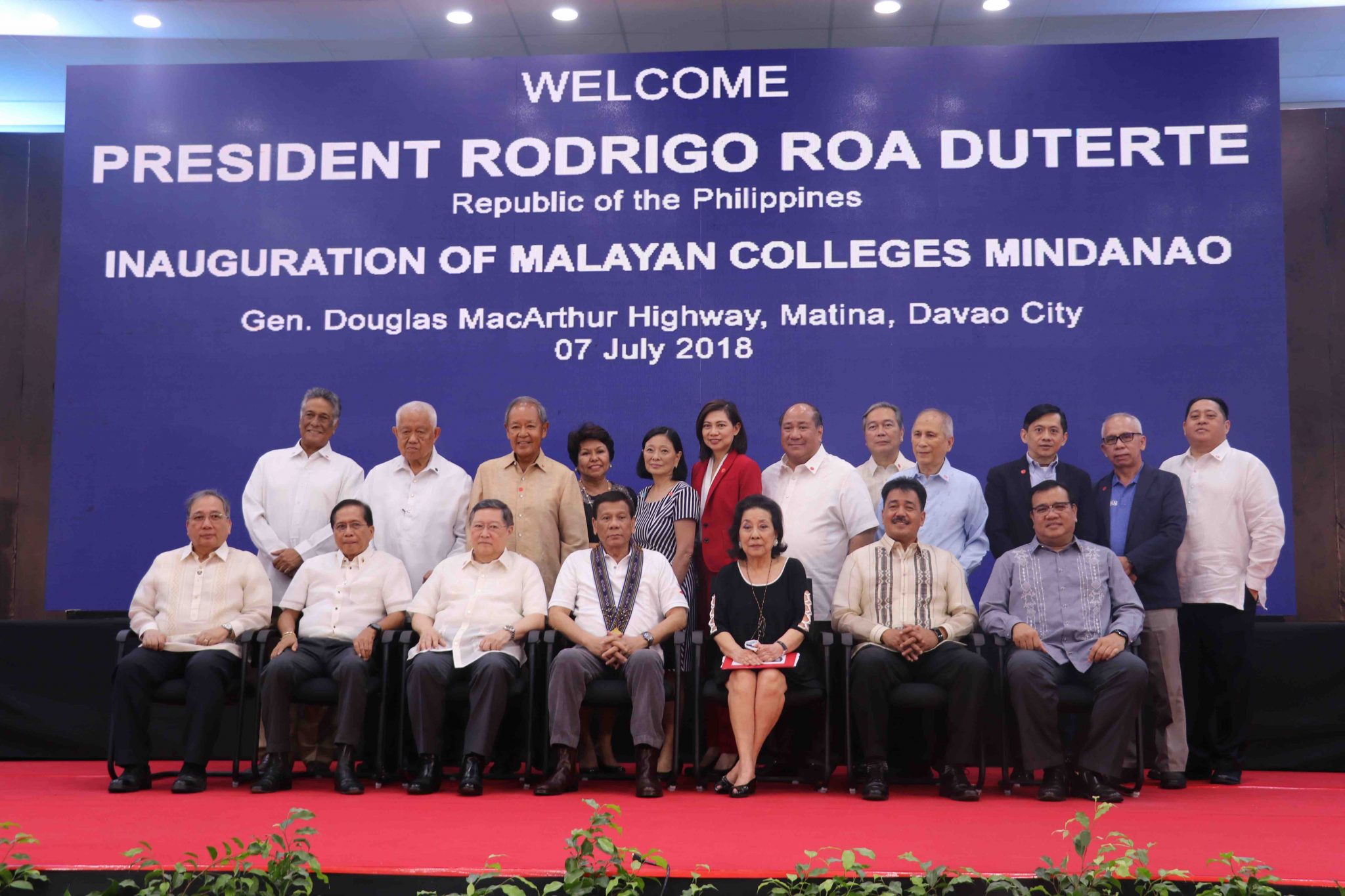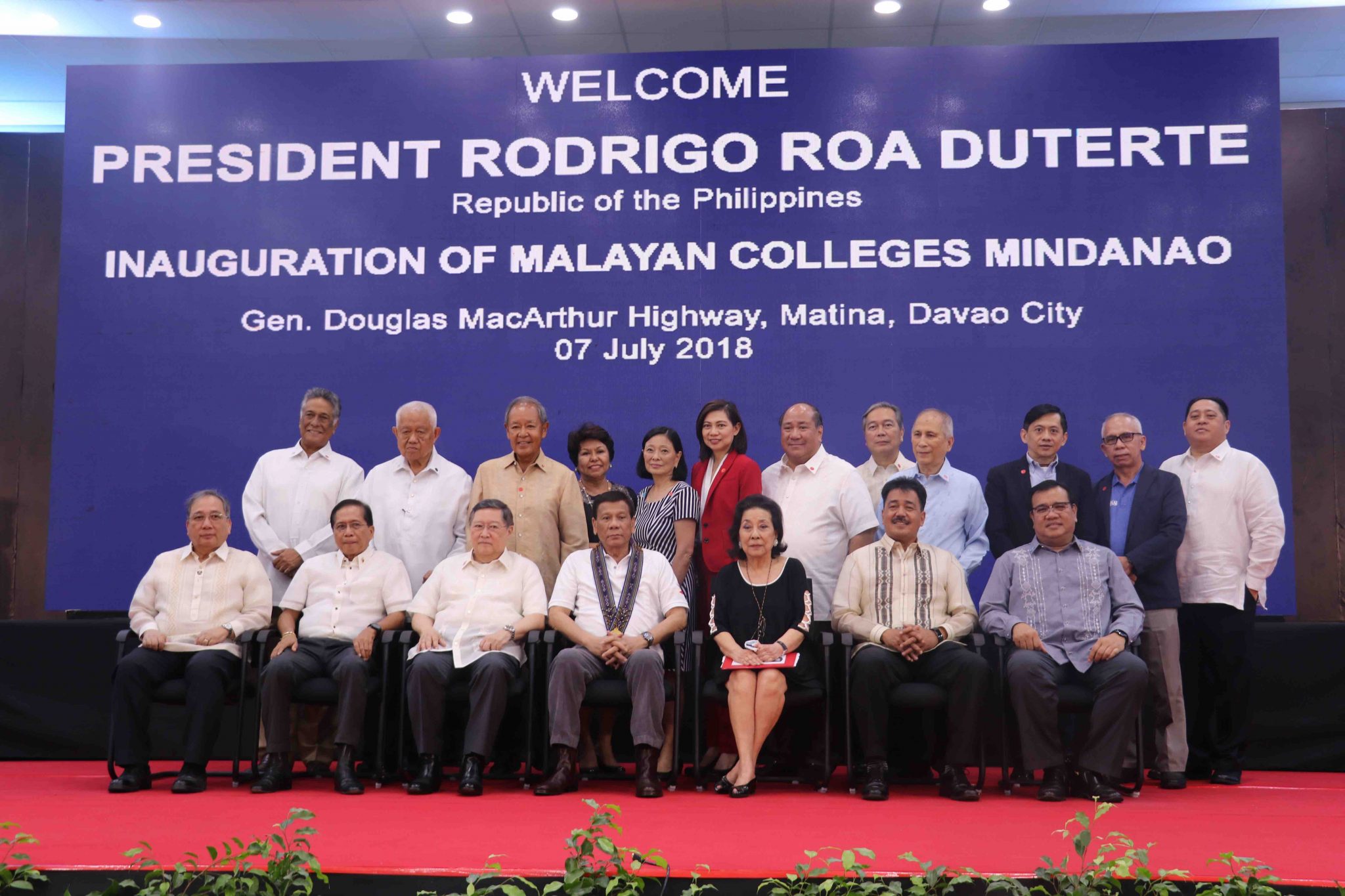 Learner-Centered Outcomes-Based Education

Blended Online and Face-to-Face Learning Sessions

Industry Partnerships

Mindanao-Centric Learning

Advanced Learning Facilities
Within MCM's DNA is the academic excellence that Mapúa is known for, and we are committed to bringing about the same level of excellence into our community here in Mindanao.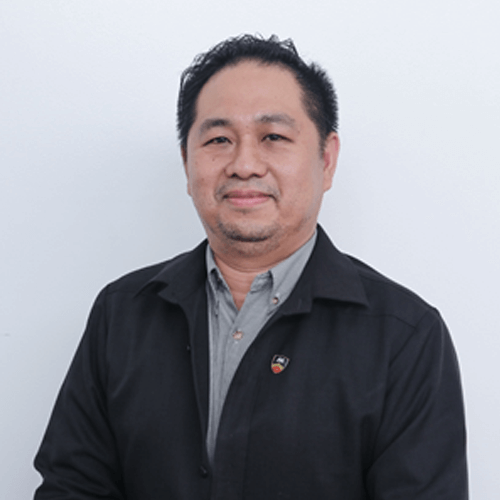 Mack, Jose Paolo Y.
Dean, Alfonso T. Yuchengco College of Business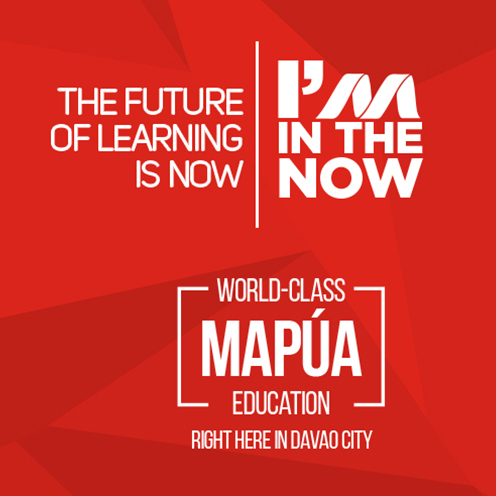 Dr. Joy Hofileña
Dean, College of Arts & Science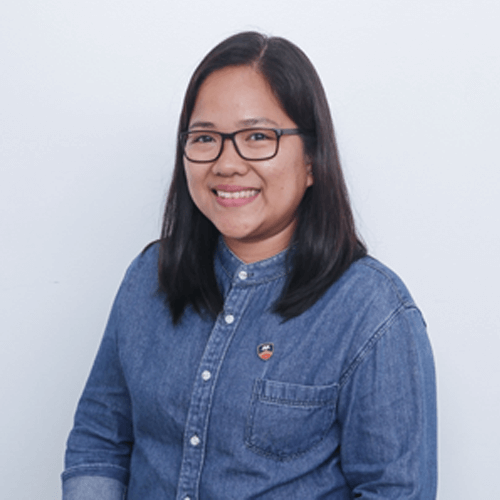 Cascaro, Rhodessa J.
Dean, College of Computer and Information Science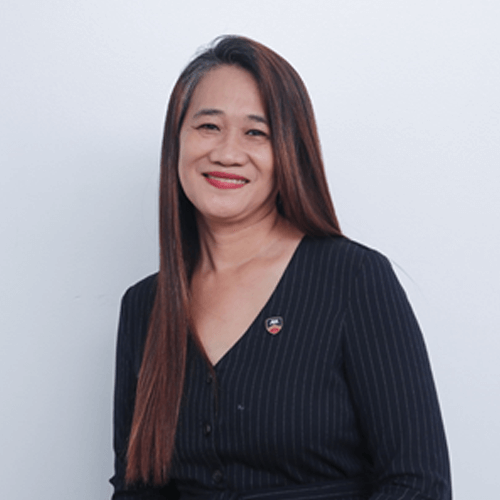 Villanueva, Rachel C.
Dean, College of Engineering & Architecture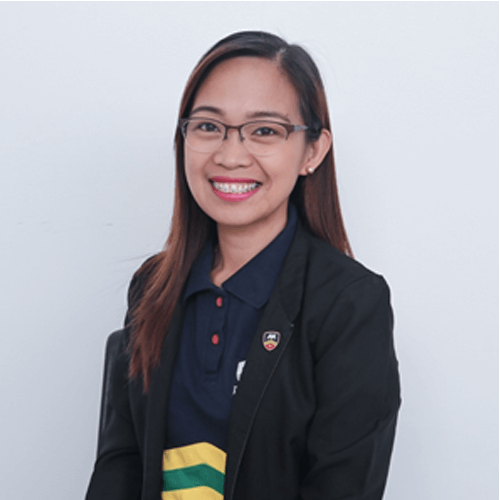 Yparraguirre, Flora Mae C.
Principal, Senior High School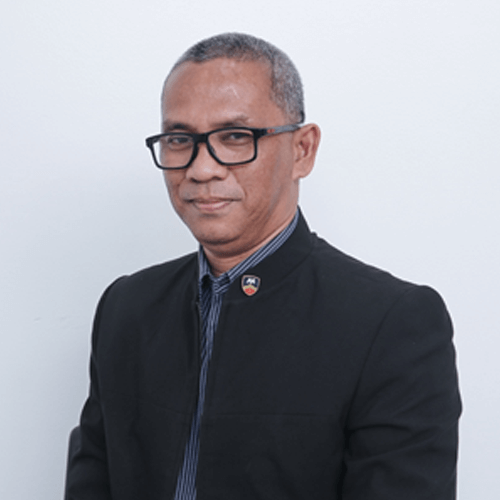 Laud, Noel V.
Head, Office of the Registrar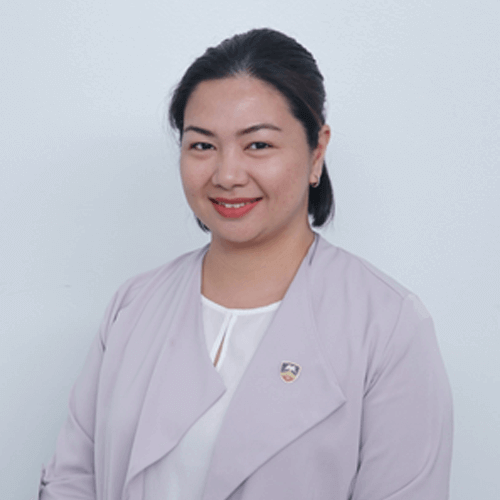 Villanueva, Rebecca Angelica S.
Head, Treasury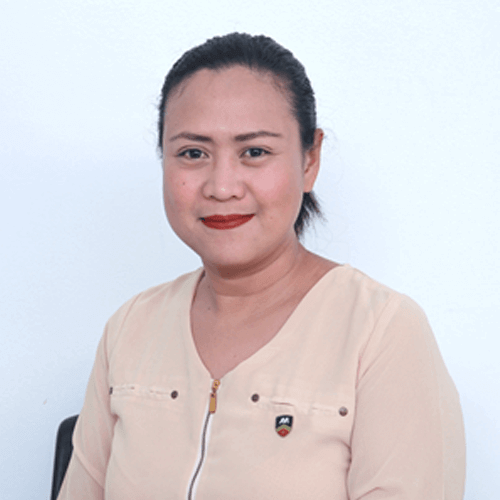 Lopez, Liezel S.
Head, Center for Guidance & Counseling / Director, Office for Student Services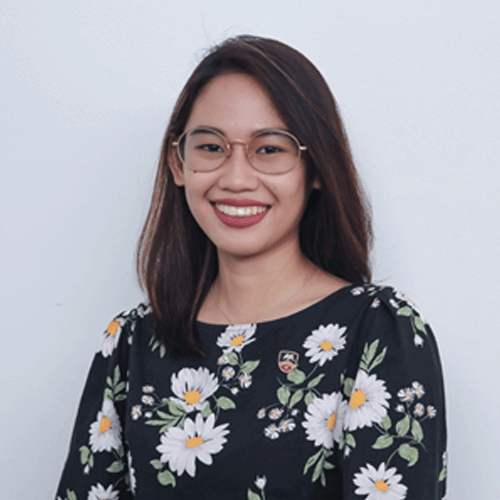 Baarde, Larissa Marie M.
Head, Corporate Communications Office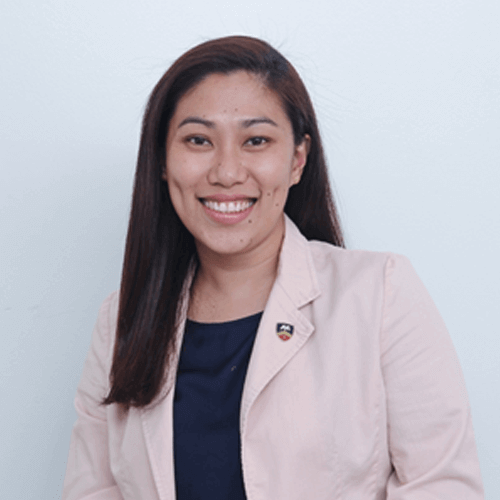 Limpot, Kareen Michelle Q.
Manager, Human Resource Management Office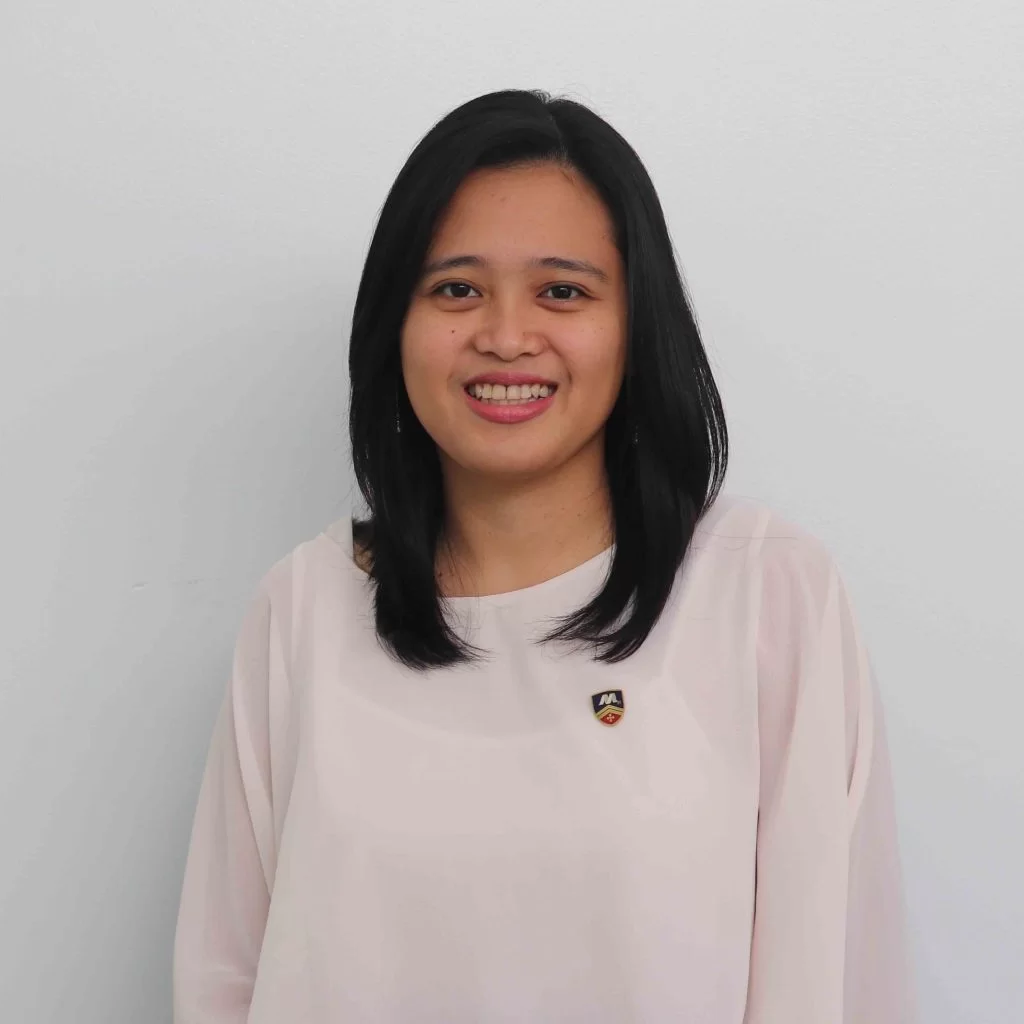 Delos Reyes, Marycon C.
Head, Center for Community Engagement and Service Learning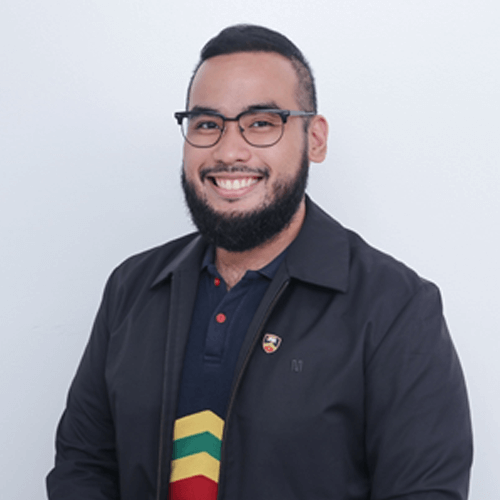 Del Corro, Josef Mika-el M.
Head, Innovations in Digital Environments & Learning Solutions (IDEaLS)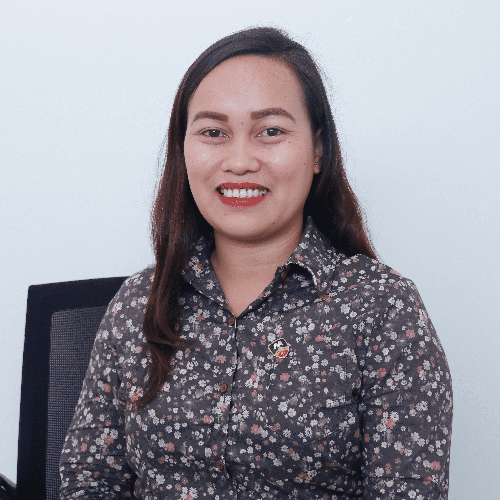 Nacua, Juliet T.
Director, Center for Learning and Information Resources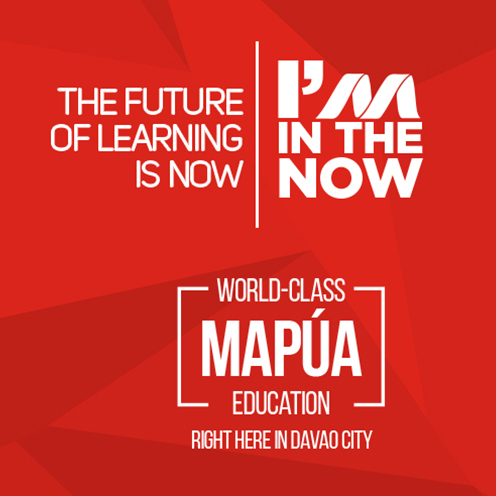 Sayman, Jean A.
School Physician
Alagao, Gretchen C.
1900 Store Officer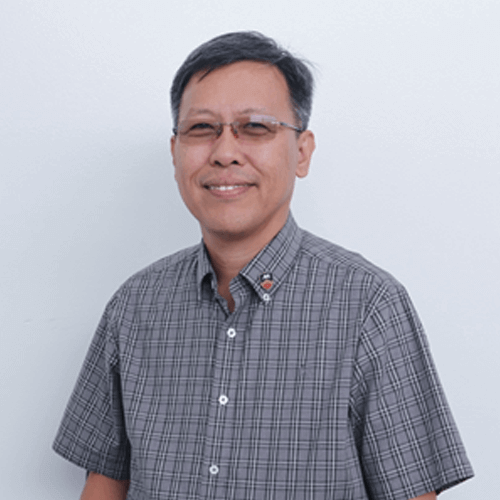 Tiongco, Danilo R.
Director, Information Technology Office
A graduate of Bachelor of Science in Computer Engineering from Mapúa Institute of Technology, he now leads Malayan Colleges Mindanao's IT Office as well as concurrently holding the position of Chief Information Officer for the holding company iPeople.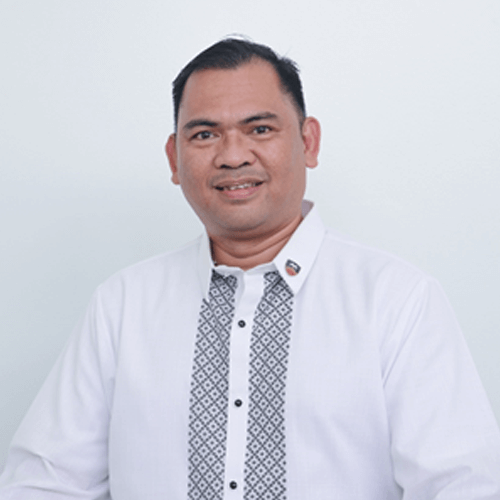 Bitor, Rolando V.
AVP for Administration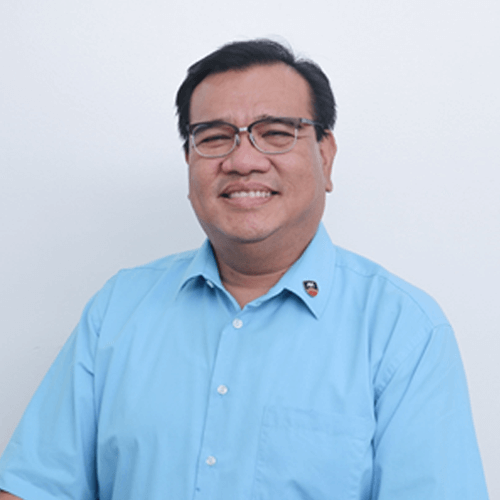 Maestrecampo, Dodjie S.
President/CEO

Jesson Pulan
(2nd Year Student, Chemical Engineering)
Quality Education, State-of-the-Art facilities, globally-competitive educators and staff, what more could a student ask for? In pursuit of producing world-class, holistically equipped individuals, MCM ceases at nothing to impose and instill the insignia of Mapúan excellence in each and every one of its students. I, for one, can justify this through my testimony.

Abigail Dubouzet
(2nd Year Student, Computer Science)
What I love about being in MCM is that my instructors are approachable. I am really shy and I tend to avoid asking for clarifications however when I tried approaching them, I could feel their enthusiasm in answering my questions. This has made my life in MCM smooth sailing.

Frances Angela Monton
(2nd Year Student, Industrial Engineering)
MCM does not just enclose us, students, inside a four-walled classroom; it takes us beyond. The school lays out endless possibilities for me to learn in this modern world. There have been, and there will always be, countless opportunities for me to learn in improving my craft within my course of stay here in this institution, and with which I am truly grateful for.

Abduljalil Abdulbasit
(1st Year Student, Civil Engineering)
As a Muslim Malayan, I can say that Malayan Colleges Mindanao is one of the best schools in many ways. They are able to provide us with an advanced and high quality education, top-notch facilities, and excellent service and knowledge. Best of all, they respect, consider and accommodate us Muslim Malayans, giving us a comfortable environment to study in.

Eshly Nicole P. Busalla
(2nd Year Student, Chemical Engineering)
MCM allows us to engage in outside activities, and helps raise awareness on environmental issues through symposiums, conferences, and campaigns. All in all, this school molds me to become holistically developed, and I look forward to more opportunities they'll offer in the future.

Franchesco Lu
(1st Year Student, Industrial Engineering)
MCM has taught me to hone and build good character. They cultivate their learners to not only be great leaders, but also be humble and wholesome in nature. This is because how we treat others is the fulcrum of what it is to be truly excellent and relevant.

Don Dasalla
(2nd Year Student, Entertainment and Multimedia Computing)
As an aspiring video game developer, MCM provides excellent learning materials to improve skills related with the creation of video games, such as game design, character design, 2D and 3D animation, game programming, and many more.

Kaiel Erych Nadong
(2nd Year Student, Civil Engineering)
Studying at MCM was the best choice that I made. Not just because of the reputation behind the name, but because of their capacity to provide quality education, amazing facilities, good security, and friendly staff everyday.

Johanna Mei Kian
(2nd Year Student, Mechanical Engineering)
MCM devotes to bringing Mindanao the world-class Mapúa training that produces graduates that are profoundly in-demand locally and globally, engraving excellence and relevance within our hearts. 

Lance Soriano
(2nd Year Student, Mechanical Engineering)
As a student leader in Malayan Colleges Mindanao, it has always brought me the joy to work and serve my fellow Malayans with complete excellence and relevance. The best part of being a student leader is being guided and honed by the mentors and teachers  I learn from everyday.