In the fast-paced digital world we live in today, education plays a massive part in adapting and adjusting digitally to keep up with the growth of the modern world. Malayan Colleges Mindanao (MCM) believes that in 21st Century Education, modern facilities complement modern learning styles. Malayan Colleges Mindanao has invested in top-notch equipment and facilities for the betterment of student life-long learning. As of now, we have two main buildings — The Admin Building (Left Wing and Right Wing) and the School Building.
A wide open space in between our two main buildings; the MCM Plaza is an open activity area for students to study, practice or spend time with their peers. This is also where major events are held such as freshmen or acquaintance parties, open-mic events or any other occasions that can hold at least 200 to 300 people.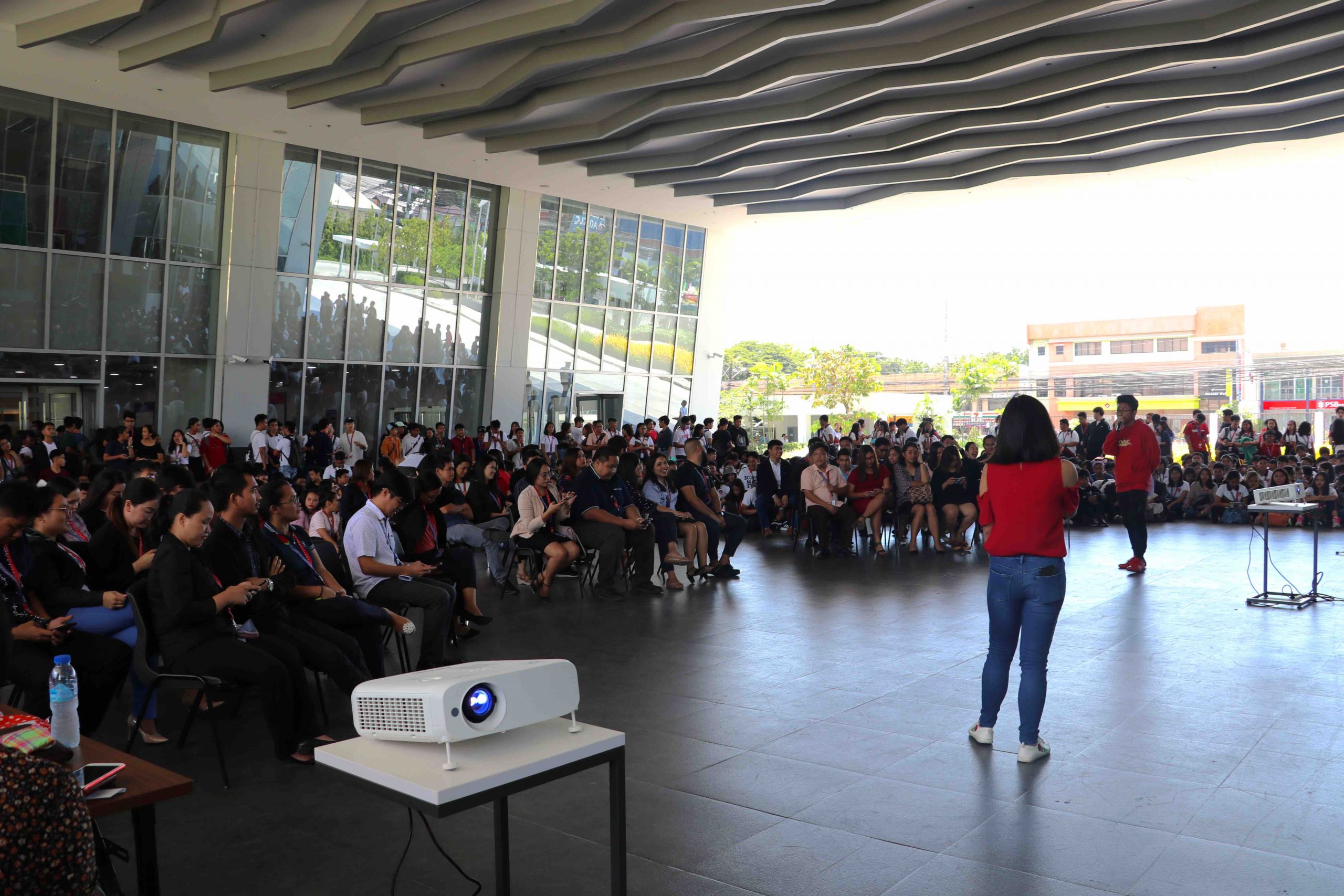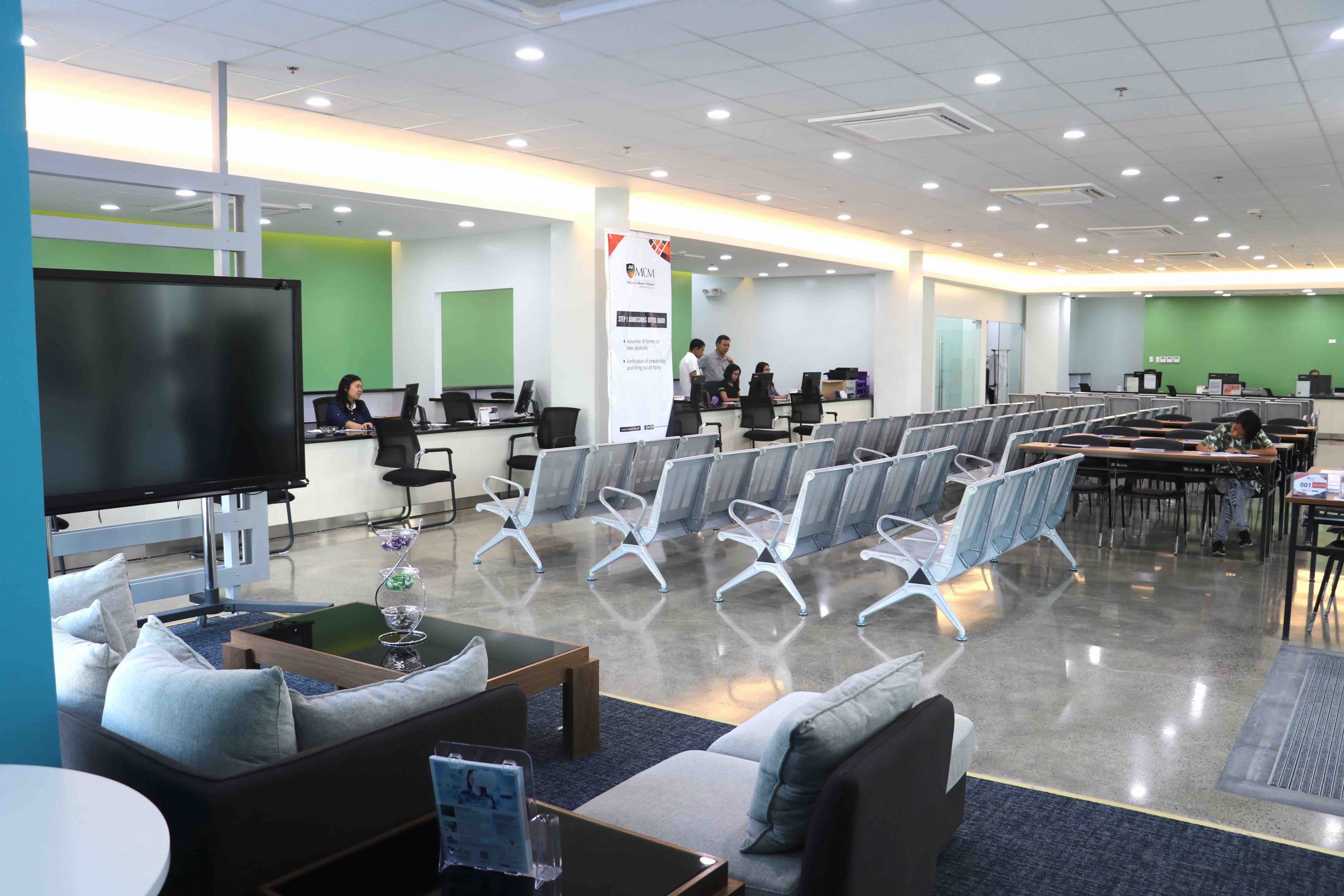 Admissions, Registrar & Treasury Office
The Admissions, Registrar and Treasury Offices are located on the first floor, left wing of the Admin Building. All offices are connected to ensure ease of registration and enrollment processes and equipped with various chairs and TV screens that provide general information, news and updates concerning MCM. Open on Mondays to Saturdays, from 8:00AM to 5:00PM except for holidays.
The garden area is situated between the administration building and the school building. It is a walkway area for students to relax or study on the benches or inside of the gazebos. Within the garden and situated a few feet from the school building entrance is the famous Malayan Tree which is known for its existence prior to the establishment of MCM – rather than cutting the tree down, the building was built around this tree thus dubbing it the timeless tree of MCM; our partner in measuring the school's growth and prosperity.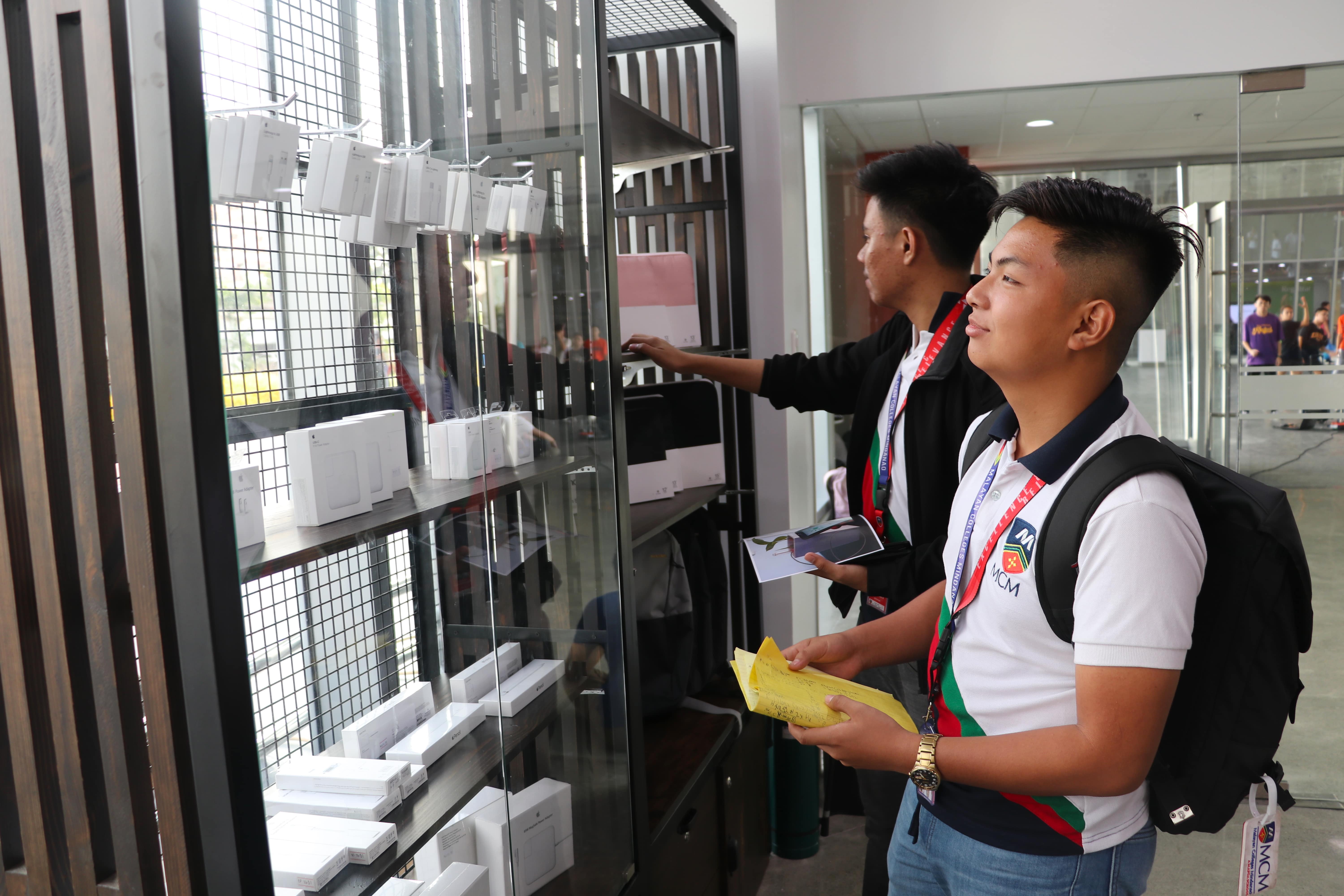 The official institution-owned community center for purchasing of school supplies, official school uniforms, souvenirs, ID lanyards, apple gadget accessories, school bags and many more. There are also printing and photocopying services available at the store for student needs. In partnership with Switch – an authorized Education Reseller, discounted apple gadgets and accessories have been made readily available for purchase at the bookstore.
The MCM Playcourt is an indoor area for sports and recreational activities spanning 11730.18 ft² (1,089.77m²). Students and faculty make use of the area for Physical Education classes, official sports games or for team building exercises such as badminton, volleyball, or basketball. Adjacent to the Playcourt is a grassy open field for outdoor activities like futsal or kickball and directly in front is the Volleyball Court.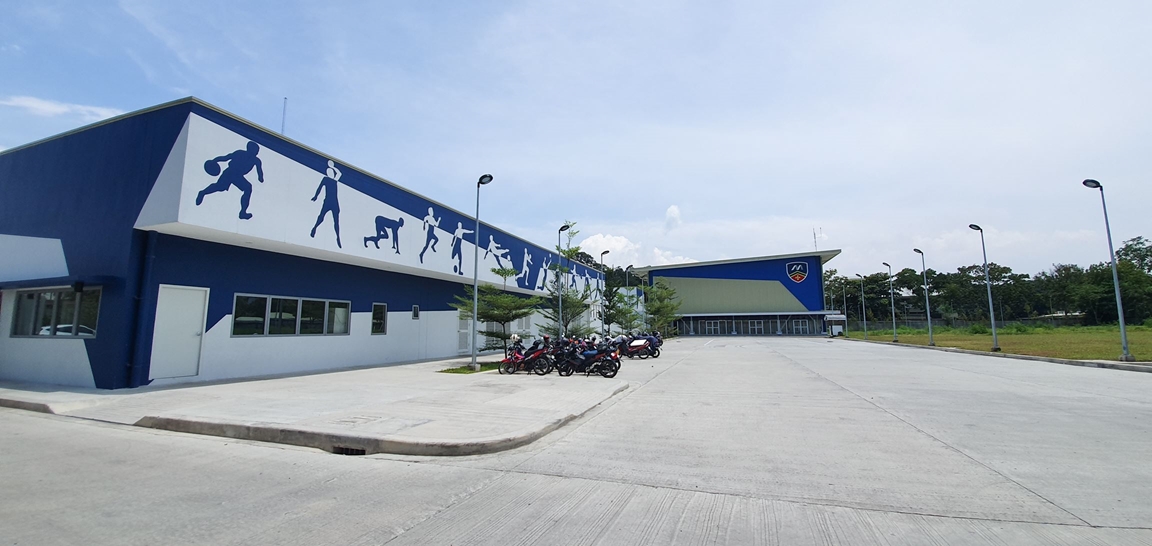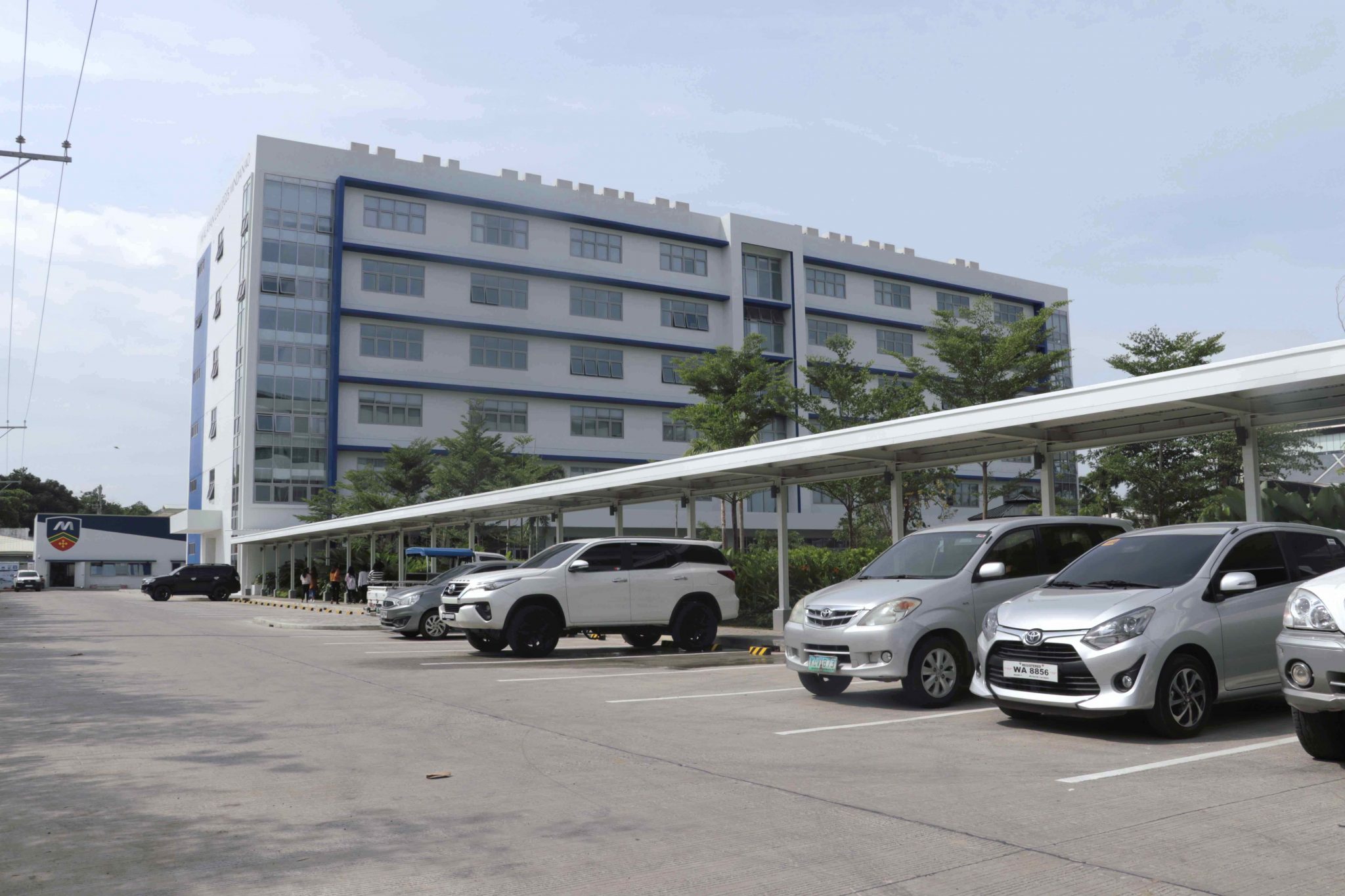 MCM offers an array of  parking spaces for students and staff all along the sides, front and back of the campus area. Parking spaces are on a first-come-first-served basis. Motorized Vehicle (MV) stickers are provided for motorized vehicles entering MCM for drop-off or pick-up purposes and parking if there are available slots. Application forms may be secured from the Security Services Office (SSO) at the entrance gate or from the Office of the VP for Administration (OVPA) at the 2nd floor of the Admin Bldg (Left wing).
The Center for Learning and Information Resources or the MCM (Malayan Colleges Mindanao) Library is located at the 3rd Floor, Administration Building. The Library is composed of four main areas: The Learning Common, Quiet Zone, Discussion Rooms and Cyber Search Area along with various other reading spaces found inside and outside of the Library. Students and Teachers are provided with a wide array of well-balanced collections (both physical and digital)  that complement the academic programs of the school.​​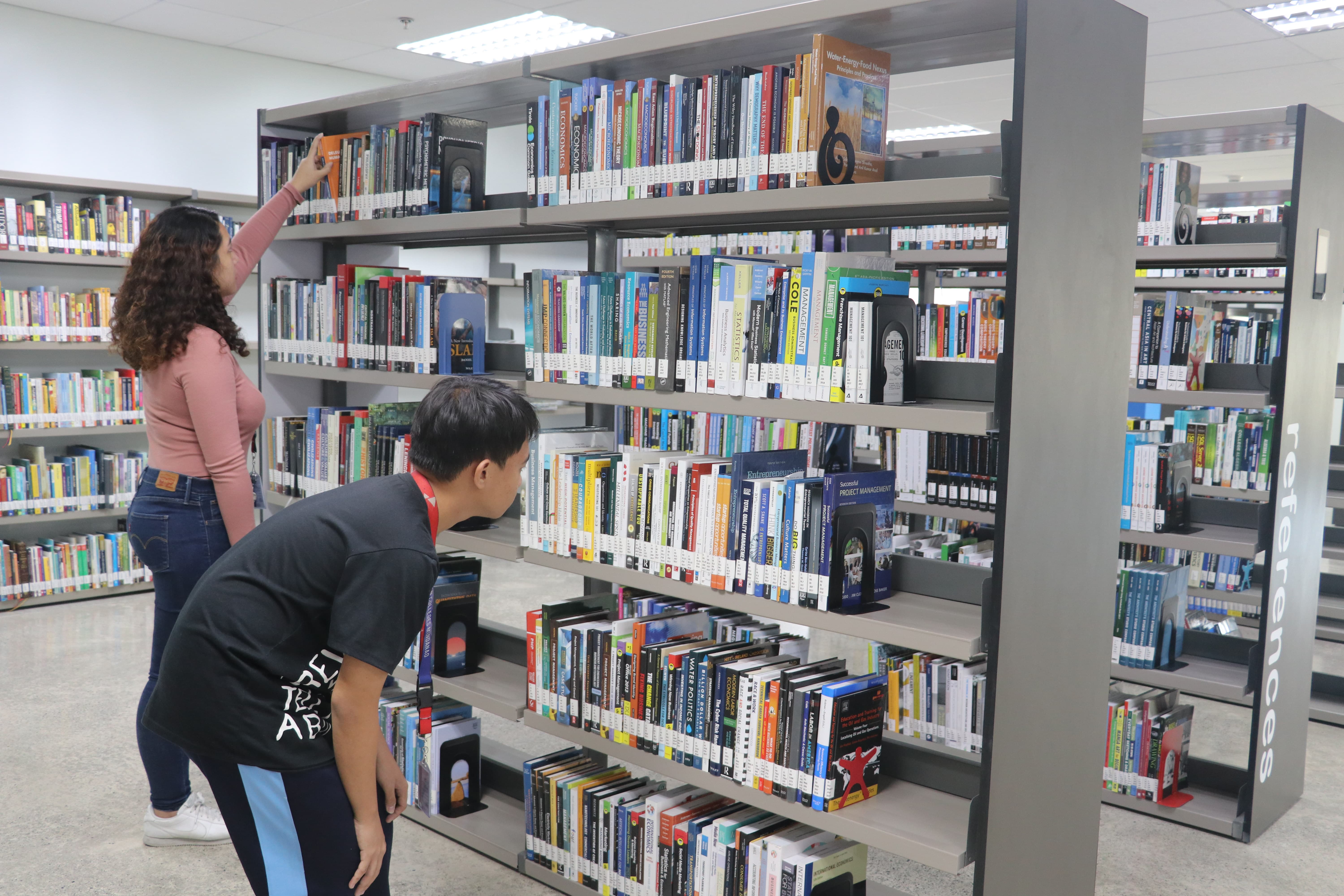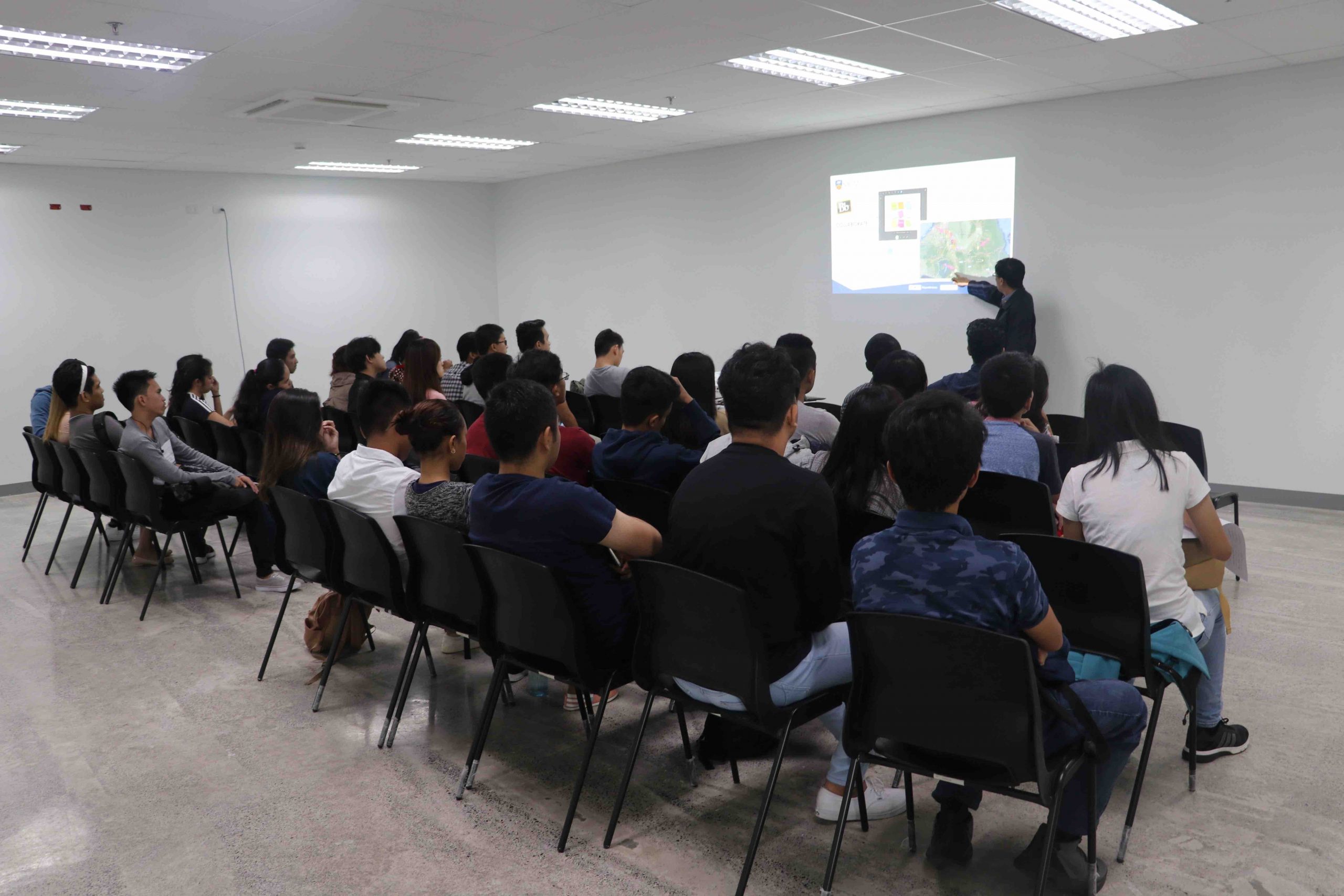 The Seminar Rooms are located on the 3rd Floor of the Admin Building – East Wing next to the Student Study Lounge. These areas are used for conducting small-scale events such as meetings, discussions and seminars. The entire room spans 912.3 ft² (84.76 m²) and is open to both internal and external events. 
The MCM Auditorium is located at the 4th floor of the Administration Building, spanning 11,660.5 ft² (1,083.3 m²) and has an 800 to 1,000 seating capacity. A variety of events are held here, sponsored by both Academic and Institutional departments and organizations. Fully equipped with a modular stage and spacious backstage area for performers and guest speakers.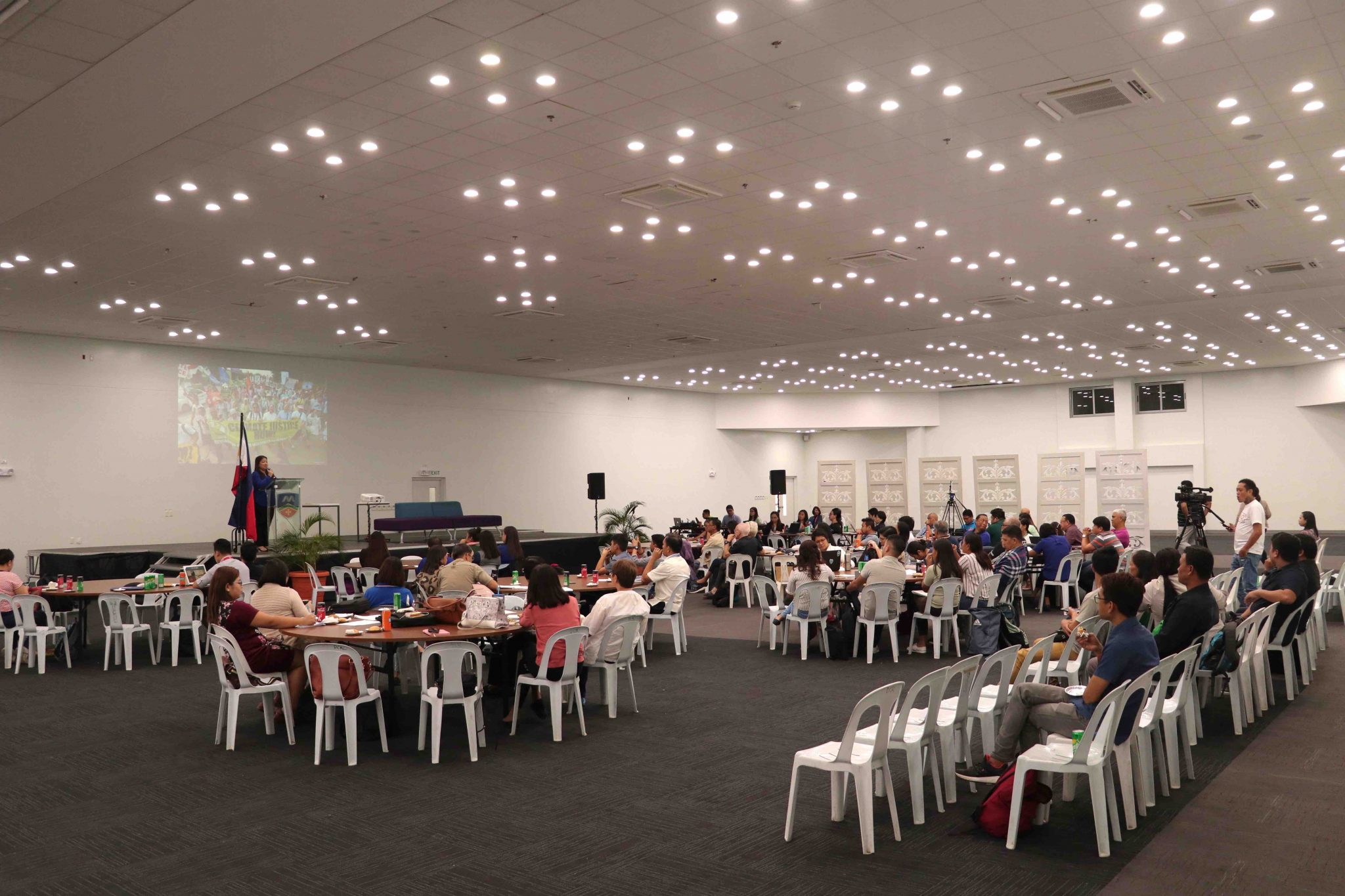 MCM wishes to advocate respect for all cultures and beliefs. Therefore, there are rooms for worship available to our Christian and Muslim students and staff whenever they wish to pray, reflect or conduct other faith-based activities. Our Muslim Prayer rooms – separate for women and men – are located at the 4th Floor Admin Bldg., while the Chapel room for Catholics is located at the 3rd Floor Admin Bldg.
Located beside the 1900 Bookstore, the MCM Cafeteria is where our students and staff dine and relax, enjoying freshly cooked dishes and plenty of other snacks and beverages from various food stalls. The Cafeteria provides an array of delicious meal options for breakfast, lunch and merienda.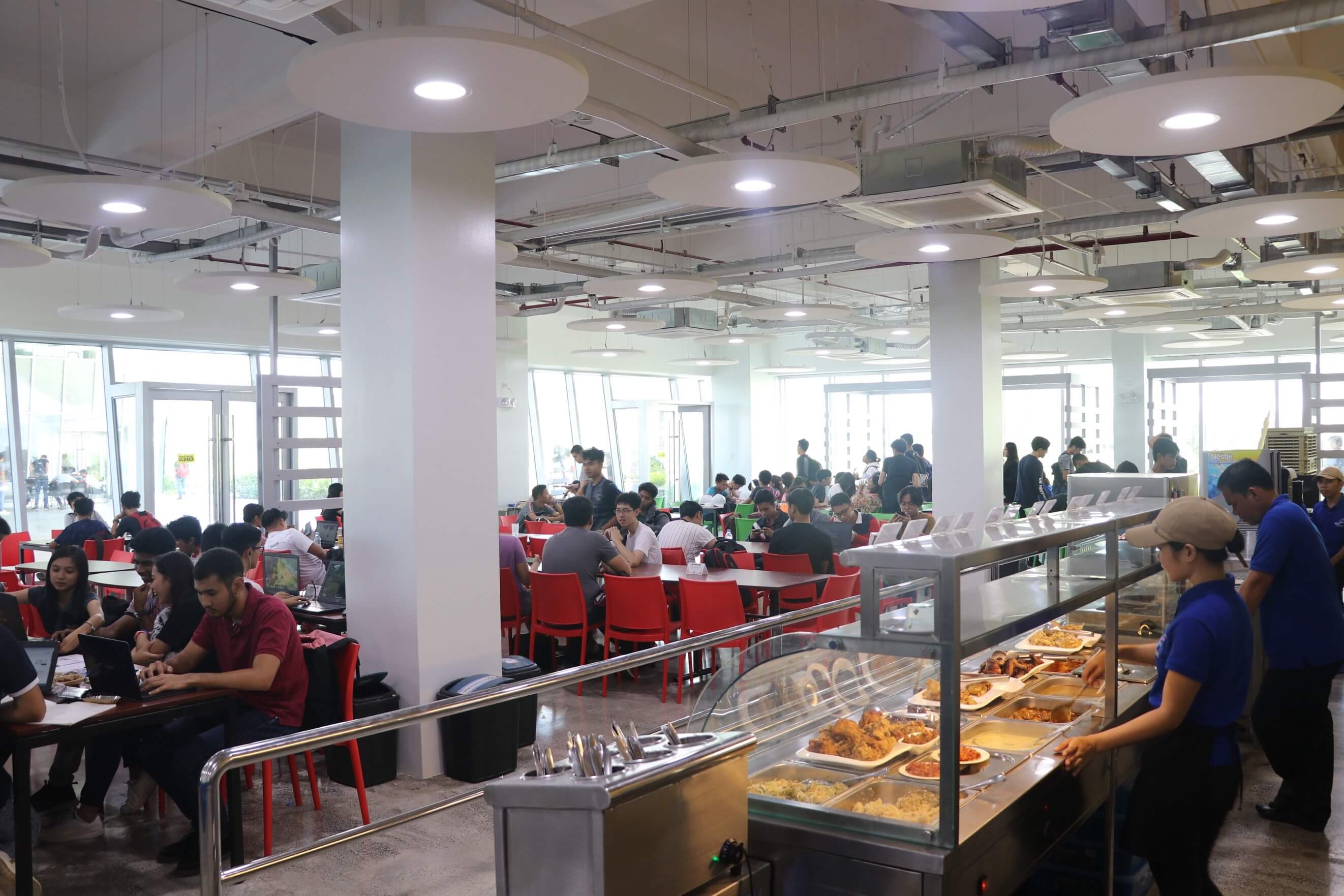 Located near the Bus Parking lot behind the School Building, the Satellite Canteen is a smaller eating area for students and staff to buy food, eat and chat with their peers. Equipped with food stalls and drinks, the satellite canteen is a convenient location to spend the break time or purchase snacks in between classes.
Malayan Colleges Mindanao's Center for Health Services and Wellness (CHSW) is located at the Ground Floor of the Academic Building, Room 104. The center's services are designed to foster appropriate use of the primary health facilities in promoting health, preventing diseases and addressing medical emergencies. Equipped with quality medical tools and personnel, the MCM (Malayan Colleges Mindanao) Center for Health Services and Wellness can cater up to 200 people per day and offer a wide array of services to students and employees – from Dental Consultation and Treatment to Medical Examinations and Consultations.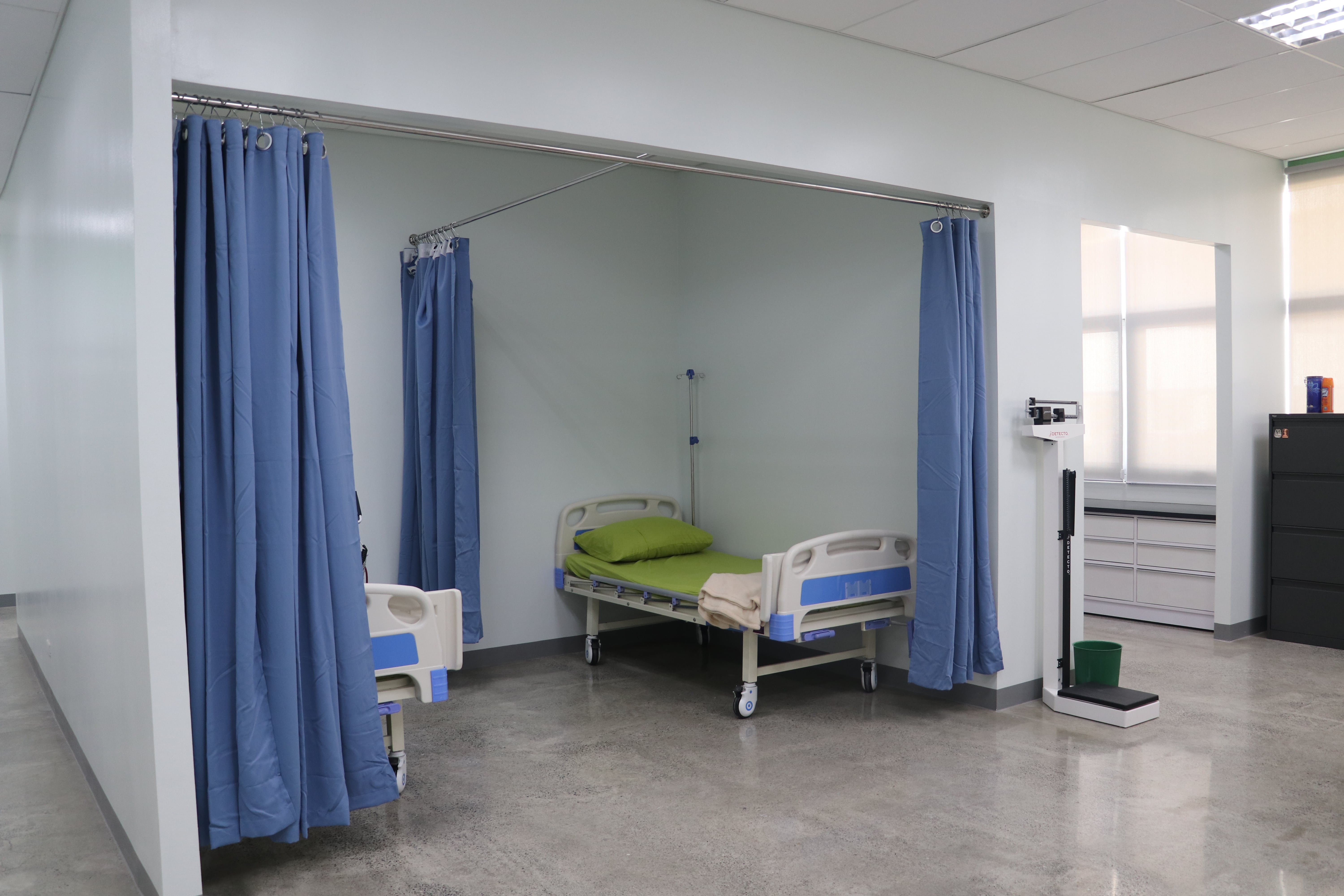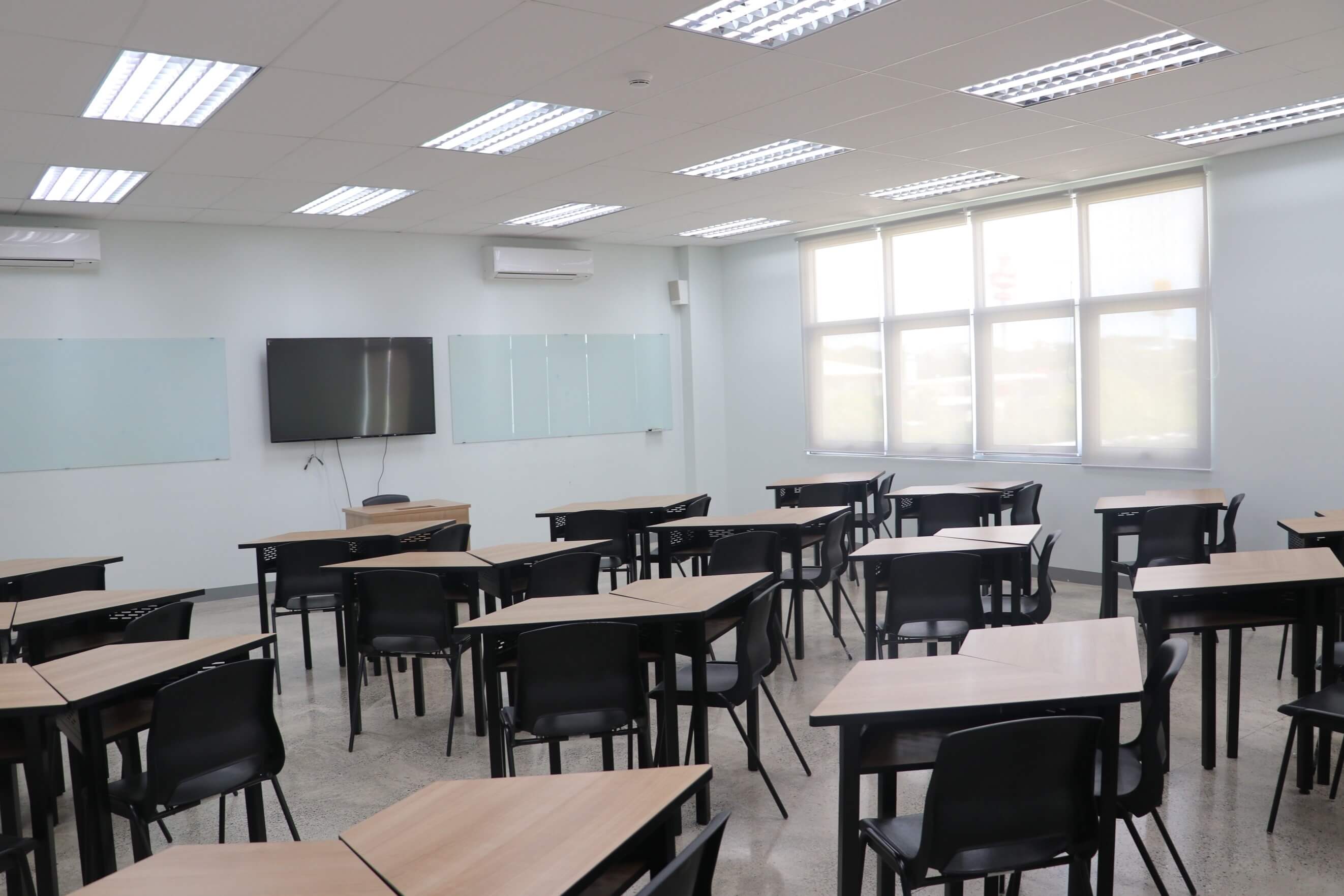 MCM provides each student with state-of-the art learning facilities and amenities. Our classrooms are fully air-conditioned and equipped with trapezoid tables for modular learning and a digital screen TV for easy execution of media-style teaching. Each classroom can be occupied by 40 students and has access to unlimited Wi-Fi and an array of digital learning resources.  
Located on the 6th floor of the School Building, our computer labs offer a peak digital learning environment for students studying various courses and working on projects that require powerful processing and rendering capabilities.  Both Windows and Apple computers are available in separate labs.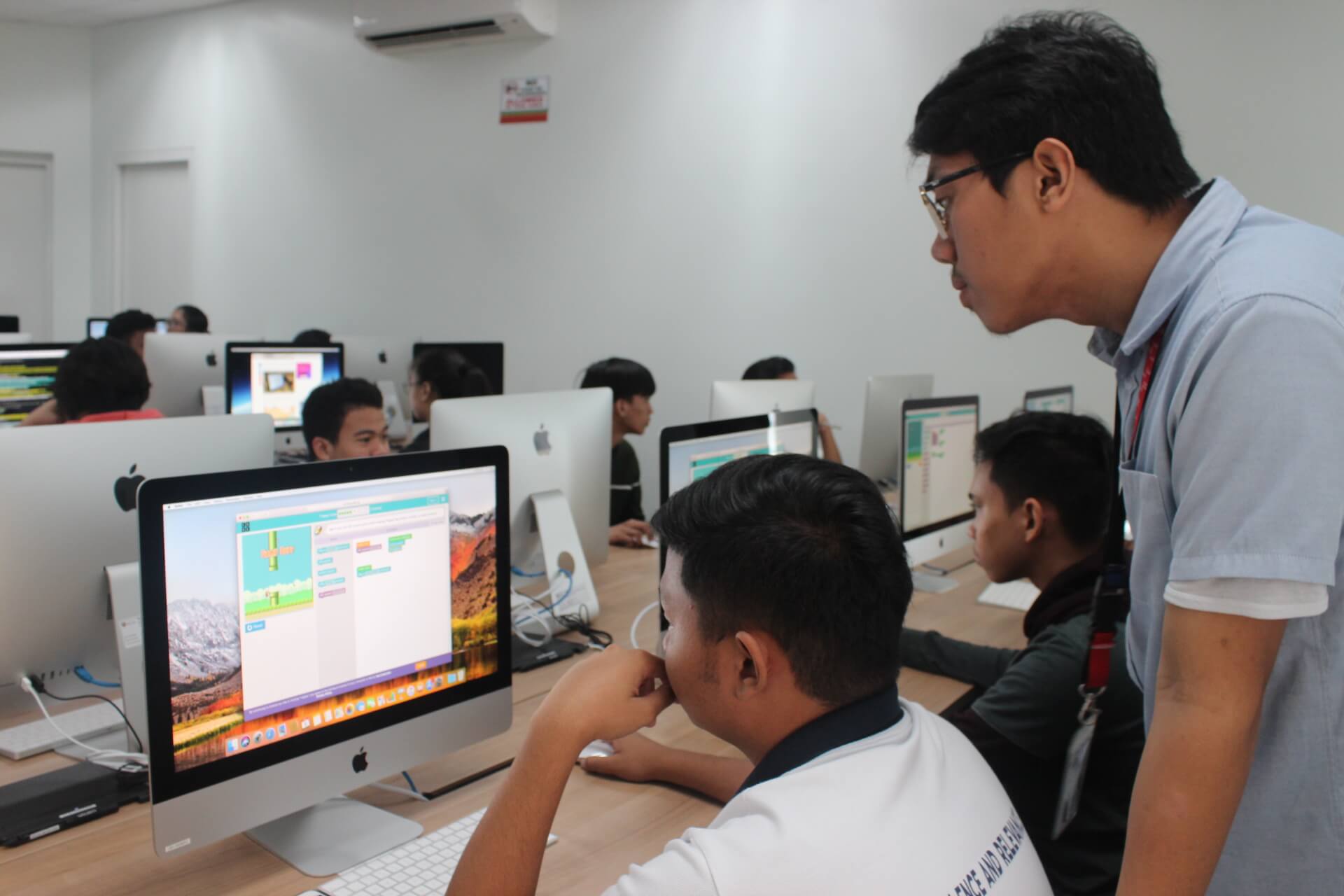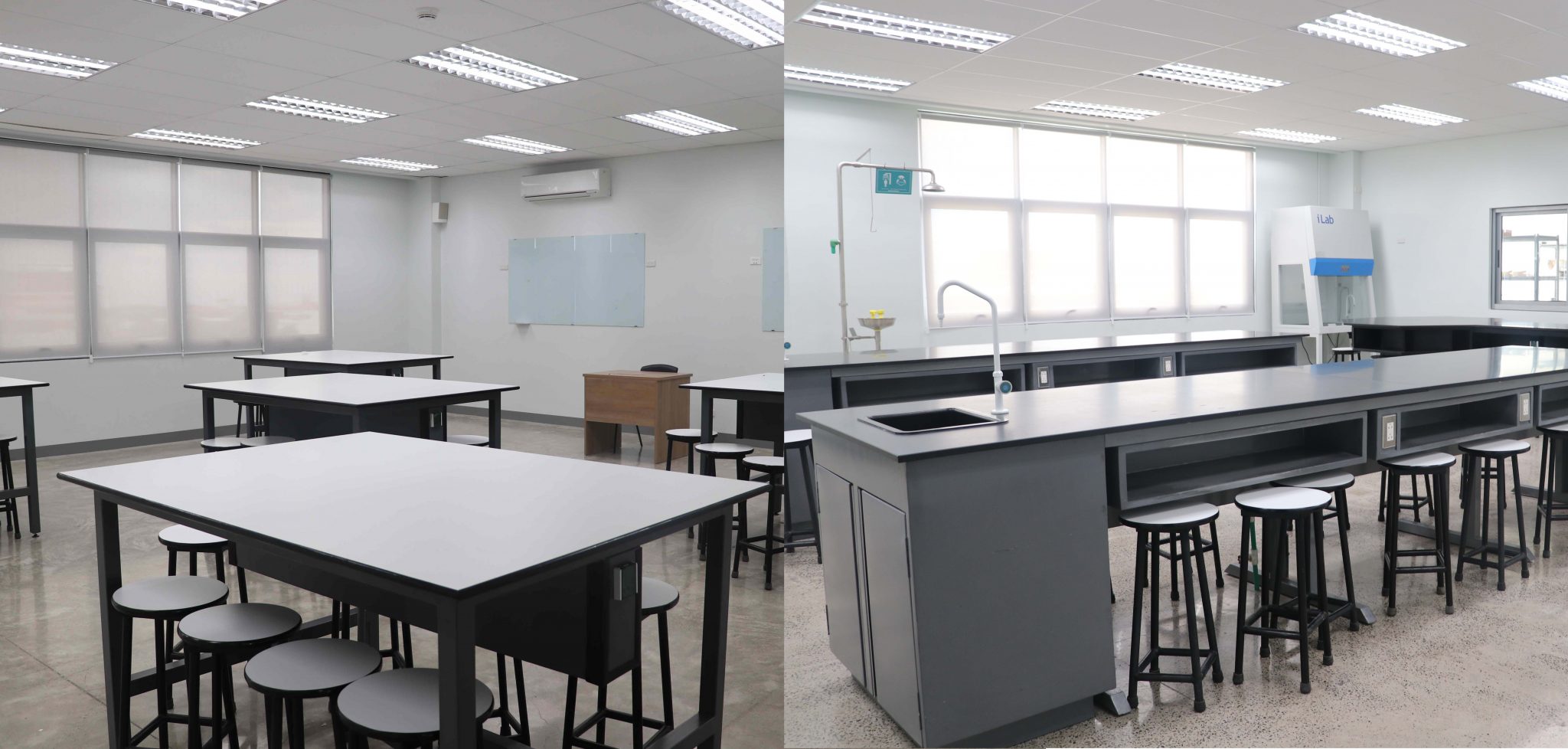 MCM provides state-of-the art laboratories such as Chemistry, Physics, Electronics, Hydraulics, Machine Work, Photography and Multimedia Arts for students taking up related programs. Equipped with specialized workstations and apparatus, MCM strives to create a conducive and productive environment for all of our students and teachers.