The Malayan Colleges Mindanao Senior High School is setting the bar in the delivery of outcomes-based education in Mindanao and the rest of the world. With its blended-learning approach, smart campus, highly-qualified faculty members, learner-centered curricula, and industry-preferred programs, MCM Senior High School provides its students with global skills, competencies, and knowledge that will lead to successful career paths in the future.
The MCM Senior High School opened its doors to its pioneering students last July 2018. The MCM-SHS department offers both the Academic and Technical-Vocational-Livelihood (TVL) Tracks.
Office Location
Malayan Colleges Mindanao 2nd Floor School Building, General Douglas MacArthur Highway, Matina, Davao City
Technical Vocational and Livelihood Track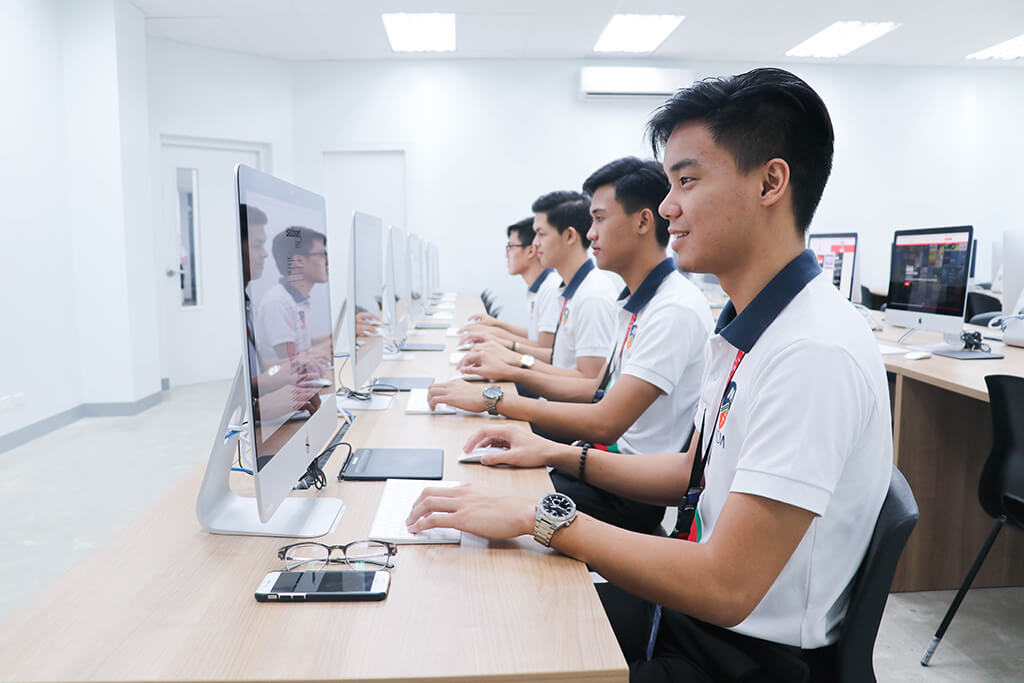 Information and Communications Technology (ICT)
This course is designed to provide students with the technical skills, competencies in using tools and equipment that allows individuals to interact in the digital world. Students enrolled in this strand will learn different skills in various disciplines like illustration and web designing.